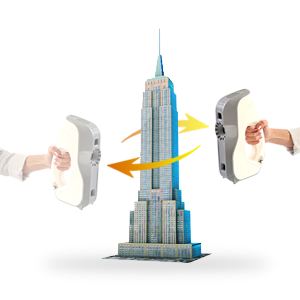 See Your World in Three-Dimensional Imagery
Digitally capture an object's physical dimensions so it can be converted into a precise 3D representation. By using advanced scanners, we can determine its shape and accurately measure its size right to the finest detail..
We have the capacity to scan objects as small as a coin and as massive as a vehicle. Files are in .obj and .stil formats.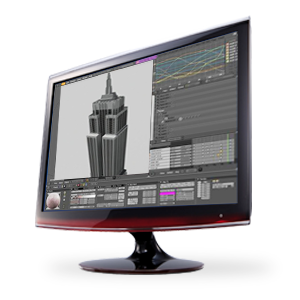 Optimize Ideas into Ready-to-Print Virtual Designs
Our 3D designers and modelers will digitize any object in the form of industrial designs, concept models, high-poly and low-poly models, and 3D models with texture and color. Before printing, each model needs to be translated into a format suitable for any 3D printer.
Ultimately, the images are optimized specifically for 3D printing. We can deliver files in .obj and .stil formats.
---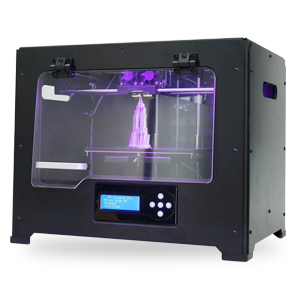 Capture the power to create.
Now let's breathe life into that 3D design. In 3D printing (or additive manufacturing), the model is divided into layers until the physical object is created.
This process enables on-demand production of end products. It is, after all, a manufacturing technology for end-users. When the file is uploaded to the printer, it's all systems go. With 3D printing, concepts are developed faster and setbacks are prevented easier.
Count on us to build customized 3D products for your personal and business needs. This remarkable service is perfect for creating miniatures, replicas, fashion items, toys, scale models, furniture, and more. Whether you are building a product prototype or are looking for a unique birthday gift, turn to 3D printing.
Material We Use
ABS Plastic
PLA Plastic
Photopolymer Resin
Artificial Wood
Copper Filaments
A cake topper is a small model that sits on top of a cake, usually a representation of what is being celebrated – special occasions like birthdays, weddings, anniversaries and the likes. Toppers come in different types, depending on the client's requirements and requests. It can be a miniature or bobblehead of the celebrators or the newly-wed couple, with a unique and personalized touch.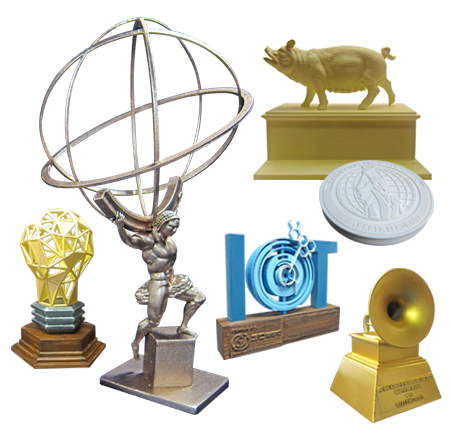 Customized Corporate Giveaways
Forget about those regular corporate gifts such as key chains, pens, coffee mugs and others – it's time to take corporate giveaways in the Philippines to a whole new level! 3D2GO offers a limitless range of customized items. And not just any item you can find in the market. We provide unique and high-quality corporate gifting options such as 3D printed personalized miniatures or scale models, awesome trophies & plaques, sculptures, table coasters, lamps, medallions, and a lot more.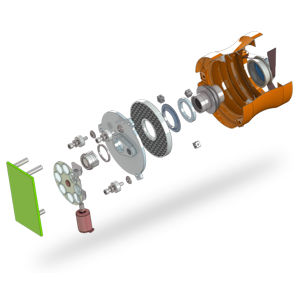 Reverse engineering, also called back engineering, is the processes of extracting knowledge or design information from anything man-made and re-producing it or re-producing anything based on the extracted information. The process often involves disassembling something (a mechanical device, electronic component, computer program, or biological, chemical, or organic matter) and analyzing its components and workings in detail.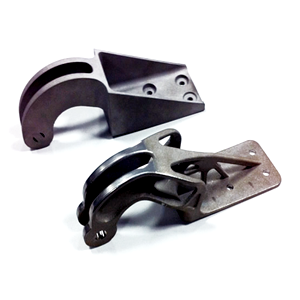 is a group of techniques used to quickly fabricate a scale model of a physical part or assembly using three-dimensional computer aided design (CAD) data. Construction of the part or assembly is usually done using 3D printing or "additive layer manufacturing" technology
Thinking of a fast and cost-effective manufacturing solution? Discover it with 3D2Go as we do 3D printing for low volume production.