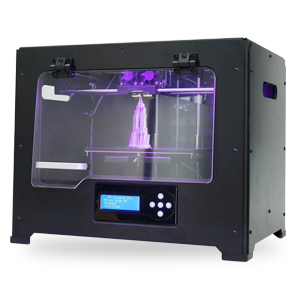 Capture the power to create.
Now let's breathe life into that 3D design. In 3D printing (or additive manufacturing), the model is divided into layers until the physical object is created.
This process enables on-demand production of end products. It is, after all, a manufacturing technology for end-users. When the file is uploaded to the printer, it's all systems go. With 3D printing, concepts are developed faster and setbacks are prevented easier.
Count on us to build customized 3D products for your personal and business needs. This remarkable service is perfect for creating miniatures, replicas, fashion items, toys, scale models, furniture, and more. Whether you are building a product prototype or are looking for a unique birthday gift, turn to 3D printing.
3D Printing Is in Our DNA
3D2Go is a game changer. Over a short span of time we have single-handedly established the importance of 3D printing to a wide range of industries, and that is why we continue to earn the respect of industry experts.
Thankfully, more and more businesses across the country are beginning to recognize its benefits. Give us a 3D drawing and we will turn it into a digital model. If none is readily available, we will scan, design, and print the object to your desired quantity and specifications.