Make your imaginations come to life! We will help you make your ideas into reality through our premium quality 3D printing services, may it be big or small.
---
3D Printing for Business
3D printing technology is a huge help to businesses, especially SMEs. It offers an affordable access to prototypes, replicas, and actual products. 3D technology makes it easier for SMEs to compete with industry major players.
3D Printing for Consumers / End - users
Consumers or end-users gain much value from 3D printing. Personalized and wide range of products are the core value of 3D prints. From personalized things at home to business use, there's value in 3D for everyone.
---
3D Printing Is in Our DNA
3D2Go is a game changer. Over a short span of time we have single-handedly established the importance of 3D modeling to a wide range of industries, and that is why we continue to earn the respect of industry experts.
Thankfully, more and more businesses across the country are beginning to recognize its benefits. Give us a 3D drawing and we will turn it into a digital model. If none is readily available, we will scan, design, and print the object to your desired quantity and specifications.
3D printing is one of the technologies to follow in the modern era, and with our continuous innovation, we make sure that when it comes to 3D printing, Philippines don't get left out.
We are happy to say that so far, we have served almost every industry, including manufacturing, clothing, automotive, architecture, education, and health care. Some of the products we have created include engine parts, toys, scale models, building plans, and consumer products.
---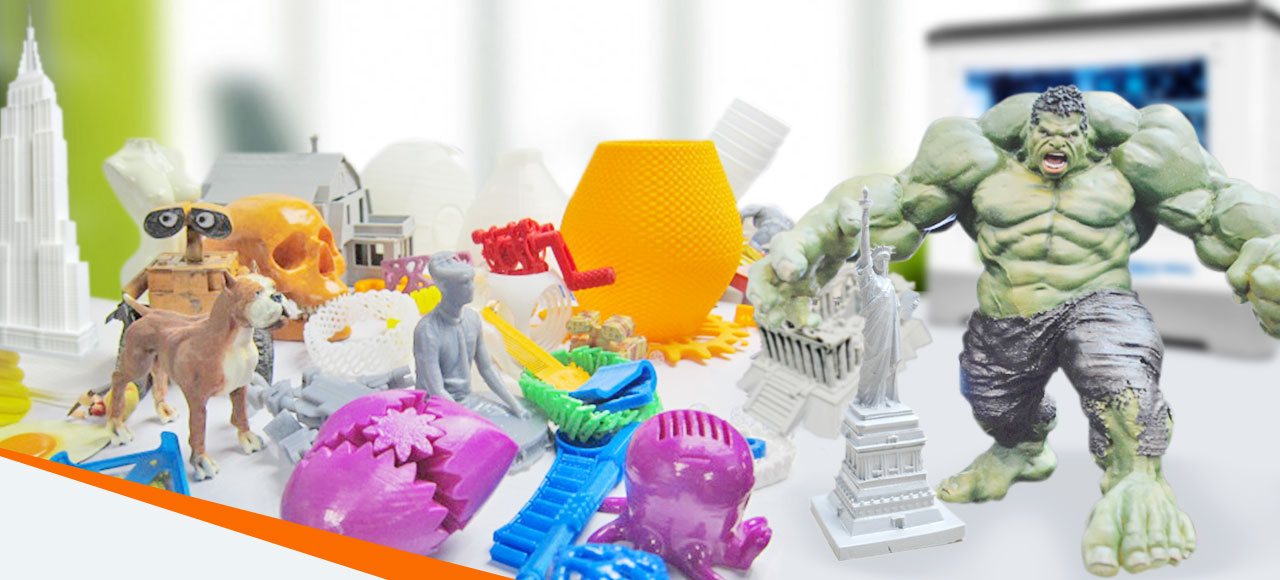 Prototyping Revolutionized
In all aspects of production, 3D printing shuts traditional prototyping methods down. For one, it guarantees a quick turnaround time. Companies no longer have to put up with the delays of prototyping. This effect on product development and evolution translates to better customer relationships and company focus.
3D printing largely reduces development costs, and the savings can go as high as one can imagine. If the company has to use a specific material, they can do so when the design has already been perfected, and not earlier in the process.
---
Frequently Asked Questions
What are 3D Printing Services?
3D printing is the making of three-dimensional solid objects from a computer-aided design model. It undergoes certain additive processes, laying down consecutive layers to create an object.
What fields can you apply 3D printing?
You can apply 3D printing in the field of:
Dentistry
Medical
Education
Architecture
Automotive
Engineering;
And so much more.
Check out more about the applications of 3D printing.
What are the types of files you need before printing?
Don't imagine it, create it with 3D2Go by providing us the required file format, OBJ or STL format, for printing.
How to duplicate an object I already have with 3D Printing?
Duplicating an object is possible through 3D scanning. Another option is to measure it and then model it in CAD.
What types of materials are available for 3D printing?
3D2Go uses these materials:
1. ABS Plastic - Acrylonitrile butadiene styrene or ABS is a tough plastic with mild flexibility. Its flexibility, toughness, and higher temperature resistance make it ideal for engineers. Some of the products that rely on ABS material are:
Lego bricks
Keyboard keycaps
Automotive components
Protective headgear
2. PLA Plastic - Polylactic acid or PLA is a biodegradable and compostable polymer. It is an eco-friendly plastic used for the following products:
Plastic films
Food packaging and containers
Disposable cutlery
Bags, sheets and wrappings
Compared to ABS, PLA demonstrates much less part warping.
How much does 3D printing service cost?
As an end-to-end service provider, there are different factors that affect our pricing. The rates will depend on the customer's requirements such as:
3D Print only
3D Print + Sand + Paint
3D model refining + 3D Print
3D model refining + 3D Print + Sand + Paint
3D Printed Bobblehead starts at PhP 5,000. This amount is only an estimate cost and not the standard or fixed price.
Send us your idea to know the price.
Your Only Stop for 3D Printing Services in the Philippines - 3D2Go
3D2Go is a one-stop shop for everything 3D printing in the Philippines. We offer end-to-end 3D services such as scanning, prototyping, and printing that guarantees a top-quality end-product. Need a 3D output? Contact us today or visit our branches in Manila or Quezon City for top of the line 3D printing services.
---