Creative 3D Fashion Designing Services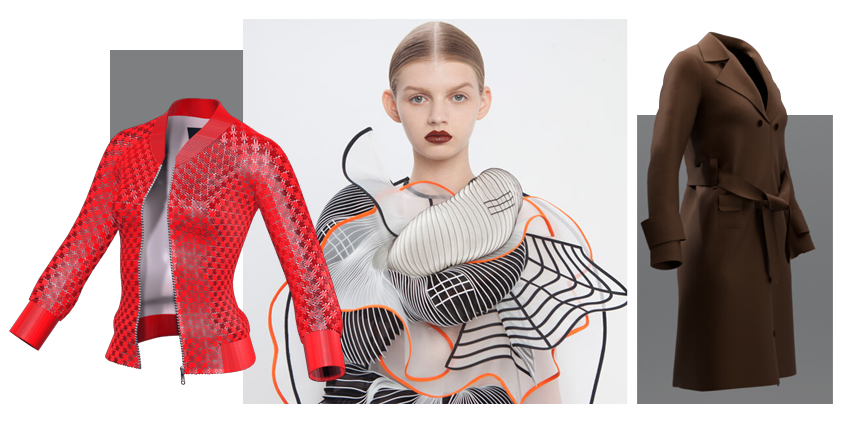 Fashion trends come and go. If you want to be on track, you should keep innovating and exploring greater possibilities always. It is for this reason why 3D designing entered its world as a new generation, bringing more impact to patterns and style. Now, it's time to get your stunning creation come to life with creative 3D fashion designing services.
Frequently Asked Questions
What is a 3D Fashion Design?
If you are a fashion enthusiast, you might be familiar with this. It is a three-dimensional design that is expanding the field of possibilities in fashion. It is commonly showcased in various fashion shows of different designer brands to give more life and impact to an outfit. You can use 3D to design the following as people in this industry are always looking for something fresh and 3D fashion design can bring that aesthetic:
Jewelry
Clothing
Headpieces
Shoes
Accessories, and many more
Some of Fashion Houses and Designers Who Used 3D Designs
There are leading fashion brands and well-known fashion designers who already experienced using 3D designing for their creations, realizing the full potential of 3D in the fashion industry. Some of these are:
Balenciaga
Iris Van Herpen
Mingjing Lin
Danit Peleg
Studio Bitonti, and many more.
How Much Does 3D Fashion Designing Services Cost?
There are some factors that affect the cost of a 3D fashion design project and some of these are:
Revision

- We have set a limit of up to three free revisions per project. The price may be affected as additional changes may be subject to additional fee as well, depending on the type of revision.

Expertise of the Artist

- The fashion design industry is genuinely keen on details. Every part of the design has something to say with the overall concept. The simpler details are, the cheaper the price may be as it might affect the sanding and painting part of the process. Also, expect a higher price for artists with more competitive skills and experiences. They can give you a superior result based on your requirements.

Turnaround Time

- 3D2Go sets a time frame for each project. If you would want to have your item be on top of the others, you will be charged with "rush fee", but it will still depend on the workload of our people.
3D Fashion Designing Services in the Philippines
Get high quality output for your 3D fashion design with 3D2Go's value-for-money 3D services. We have skilled 3D artists who can help you create a digital file of your amazing creation.
Share your stunning 3D fashion design idea with us by getting in touch or visiting one of our branches today in Mandaluyong and Quezon City.