The benefits of 3D printing in arts are as varied as the modes of expression available for any kind of artist. Whether you are a traditional craftsman or a modern artist, 3D printing further stretches your imagination to create more stunning works of art in less time.
It is easy to think that the 3D printing technology has no place in a field where creativity is king. People may dismiss that it may just disrupt or even hamper the growth of any form of art. After all, fine arts and science don't always go together.
But over at the 3D2Go shops, our designers and modelers can strongly attest to what artists around the world see and acknowledge. Sure, a 3D printer can never replicate an artwork created by human hands, but no one can deny the fact that it makes production easier and more efficient.
In many ways, 3D printing establishes and strengthens the relationship between art and technology. After all, it takes more than a top-of-the-line 3D printer to create a piece of art, much like a guitar doesn't make one a musician. We believe that art in general has a lot less to do with the tool or medium, and has everything to do with the artist's vision and execution. This is something we have proven at 3D2Go.
Some of the items we have printed in the name of art include angel statues, a woman's torso, Albert Einstein heads, a Jose Rizal bust, and an Igorot sculpture. 3D printing for the arts industry benefits different forms of art, which include but are not limited to: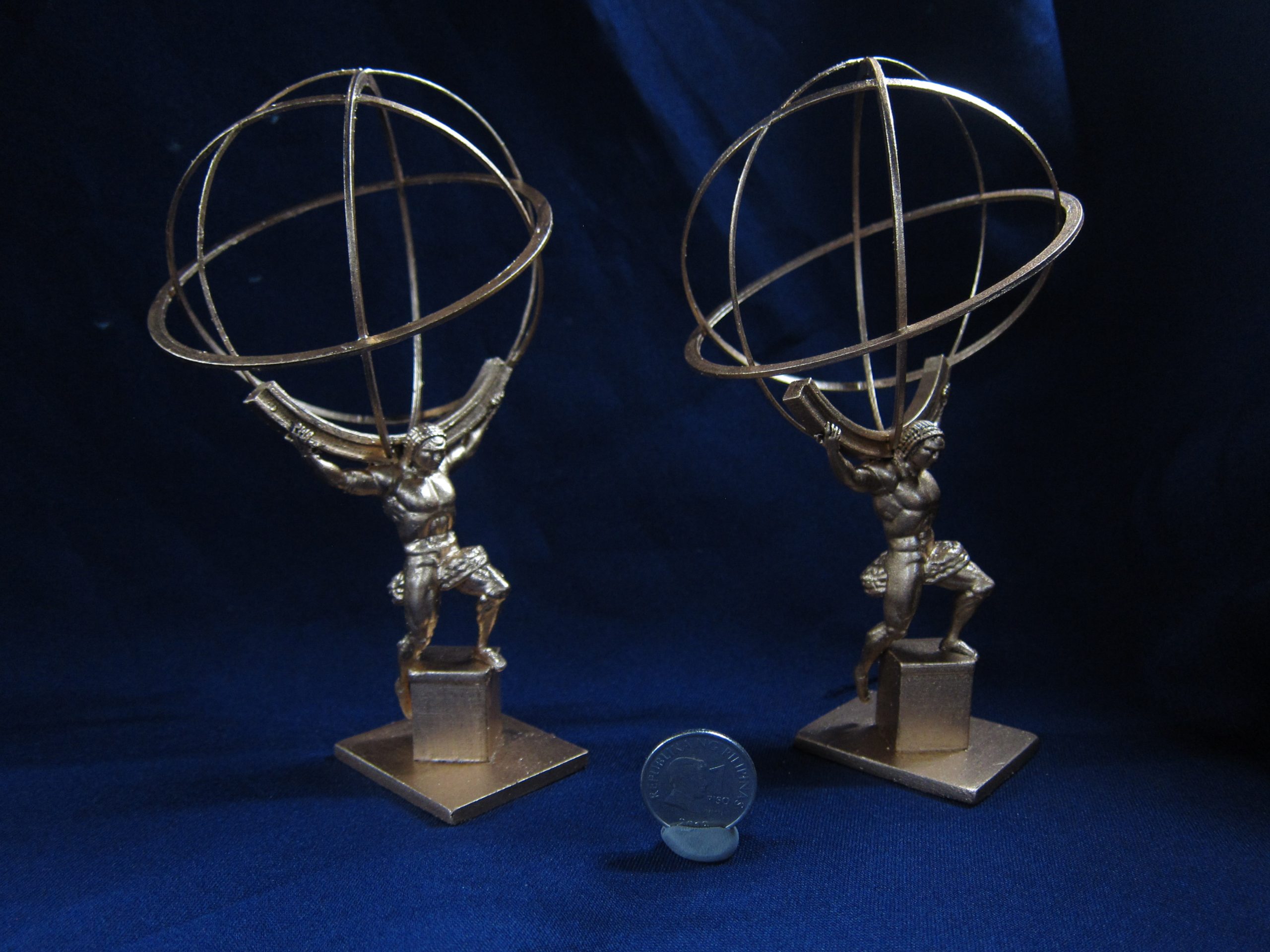 Visual Arts - Whether creating sculpture for personal satisfaction or public art in support of an advocacy, 3D printing is the way to go. This technology greatly benefits artists because they generally need a limited number of pieces. Oftentimes, one is enough, and on certain occasions, reproductions are required.
Graphic Arts - Turn to our expert designers for anything that involves 3D work. Our service can supplement any form of art done on flat surface or any design for any specific purpose.
Plastic Arts - Naturally, 3D printing is useful in anything that involves molding and modeling or any artwork that calls for a representation of physical objects with 3D effects. We make an artist's work easier while maintaining his or her vision.

Decorative Arts - Let us help you with enamelwork, glassware, basketry, furniture design or anything that enhances the look of a residential or a commercial building. When it comes to 3D printing arts, we are the industry's best.
Performing Arts - One only needs to see the set design, props, and costumes to recognize the link between 3D printing and performing arts like theater and dance. We make it faster and easier to produce items with intricate designs for stage or music video use.
Architecture - Many of our clients come from this field, and for obvious reasons. After all, architects are artists who design buildings for clients. Often times, we also get hired by interior designers.