How does
3D Modeling
and 3D Printing help the toy industry succeed?
One of the perks of being able to 3D print almost anything, is being able to make unique gifts for family and friends or for yourself. 
And if you make toys on a regular basis, the odds are that you will run out of new ideas to keep everyone satisfied with your efforts. 
But don't worry, besides printing, we got 3D modeling. 
In this article, we'll go through ways 3D modeling and printing helped the toy industry succeed.
5 Ways 3D Helps the Industry
The toy industry is no exception to how technology is affecting practically every business. Three-dimensional (3D) modeling is one type of technology that has recently had a significant impact on the sector. 
3D models play an important part in today's toy projects since they can increase efficiency and make work easier.
3D modeling, among other things, improves equipment operation accuracy, helps to conceive creative 3D printed toys, and lower expenses. So, what exactly is this technology and how can you use it in your next project?
3D Modeling in a Nutshell
The 3D art that you see around you is the result of numerous stages of art creation, including 3D modeling. It's the stage where the artist uses a specific application to create a unique object.
So, what is 3D modeling?
The phrase "3D modeling" refers to the process of employing specialist software to create a three-dimensional representation of an object. 
A 3D model is a representation that can express the size, shape, and texture of an object. You can make 3D models of existent products as well as designs that have yet to be realized in the real world.
3D models are formed by mapping points "on a Cartesian plane to represent depth" in a prior blog article. Polygons are shaped and reshaped by the artist until the desired appearance of the thing is achieved.
Software Used for 3D Modeling
Creating 3D items by hand will never go out of style. This is due to the fact that unique 3D toys require ingenuity. 
It's beneficial to have more tools to help digital artists create 3D models. However, instead of relying exclusively on artificially intelligent software, you must rely on the eye and expertise of artists to bring your concept to life. 
Manual 3D modeling software has always been useful and will continue to be useful in the future.
Here are the top four 3D modeling software:
ZBrush

is a high-level sculpting tool that can create extra fine details through high-poly modeling. We use it for sculpting toys and collectibles.

Autodesk Maya

is the perfect tool for creating realistic game assets. We add textures to 3D models by assigning 2D images on their surface through its UV mapping feature.

Adobe Photoshop

works well in conjunction with Autodesk Maya's UV mapping feature. Here we create razor-sharp details on 2D images, which we will use to design the 3D models.

Substance Painter & Substance Designer

is another tool we use to create realistic textures, which we can apply to our 3D models.
How
3D Modeling and Printing
Helps the Toy Industry
The toy industry's potential for 3D printing may not be the first thing that comes to mind when thinking about the technology. 
However, in today's consumer-driven world, where toy makers must maintain a competitive edge, 3D printing provides various advantages, including faster time to market, greater design customization, and the possibility to build new business models.
Here are ways 3D helps the toy industry:
Prototyping
A variety of stages are required to translate a concept or idea into the final, physical product before introducing a new product into the market. 
3D prototyping is a key step in this process since it allows designers to see how a toy will look and perform. To this purpose, 3D printing is the best prototyping technology for quickly and cost-effectively developing functional, visual prototypes.
Toy designers can develop practical models with 3D printing to test and evaluate with potential users and distributors. This aids in determining the final product's requirements. 
Importantly, 3D printing and modeling allows designers to create numerous prototypes in a short period of time, allowing for comprehensive feedback to be incorporated into the final specifications. 
As a result, 3D printing's iterative capability allows for more experimentation, which leads to more product innovation and, eventually, better 3D toys for children.
Mass customization
Due to the amount of time required to build a mold and the high tooling costs involved, producing personalized toys using traditional manufacturing methods such as injection molding or casting is fundamentally impracticable. 
The price and time required to make customized toys in this scenario are not justified by the normally low manufacturing numbers encountered.
Instead, 3D printing can be used to relieve the drawbacks of tooling fabrication. Toy manufacturers will be able to generate more intricate, personalized mold designs and produce them faster and at a lower cost by 3D printing molds.
New toys
As the toy business embraces the rise of innovative toys, 3D printing may find a new application in the industry. 
Toys built with education in mind to assist children develop abilities in the fundamental areas of science, technology, engineering, and mathematics are referred to as pedagogical toys. 
The ability to market child-friendly 3D printers that allow children to design, print, and make their own toys is a terrific way of introducing kids to the world of engineering and technology. It is also a huge opportunity for toy manufacturers.
Improved Communication Across Internal and External Teams During the Creation
Accessibility can greatly help to improve communication between teams.
Internal design evaluations are also faster and more productive when moving from a 2D image to a 3D model. 3D modeling can help improve communication with suppliers, consumers, and internal teams, reducing time-to-market even further.
Both clients and internal personnel will be able to visualize both components and the final product design more easily with the help of a functioning 3D model. 
The addition of animation creates an interactive model that provides an excellent idea of how the product will function in real life. 2D modeling can't provide the same level of easy visualization and quick comprehension.
More Effective Data Management
Manufacturers and designers are always concerned about data management, especially when working with multiple product revisions and evolutions. It's entirely likely that some designers and engineers who favor 2D modeling prefer to organize their sketches by hand. 
However, switching from 2D to 3D modeling can significantly improve productivity.
You can easily maintain track of your design data with 3D modeling. Instead of needing to manually update all components used, they are all added or removed automatically with a 3D modeling software. 
This aids in the standardization of drafting procedures and ensures that your entire team is on the same page.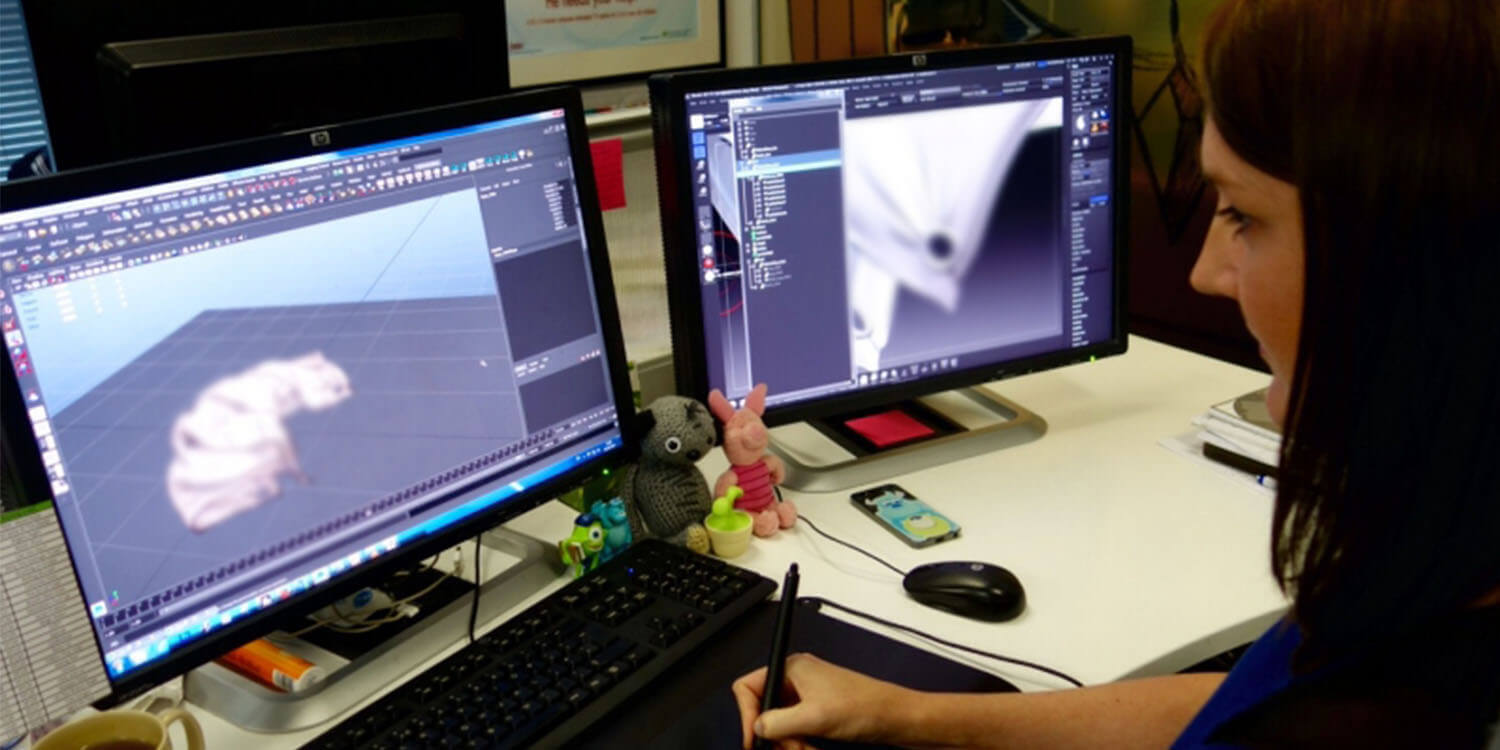 The Best 3D Company in the Philippines
We are 3D2Go, the #1 company for anything 3D in the Philippines. We have the technology and talents to assist you in creating a 3D model of various items.
We are the one-stop-shop of everything 3D such as 3D printing, 3D scanning, 3D modeling, 3D prototyping and more. 
By allowing us to help you, you can assure an accurate and satisfying result of your project. 
Reach us through our Facebook account or leave us a message here.