Which industry, out of all the others, really needs to start fully embracing
3D printing services
?
The use of 3D printing in different sectors is quickly expanding as the technology is becoming more widely used in various project stages. Like from conception to creation.
3D Printing for Businesses is now easily accessible and it helps in the future for development to test new ideas and materials.
However, there are still industries that are not yet or slow in fully embracing the technology. Here are some of them:
5 Industries that need to Fully 3D Printing Services
While consumer 3D printing technology has yet to live up to the promise, it is prospering in many sectors.
Since 2013, the 3D printing industry has witnessed substantial funding growth, with major industrial companies such as GE and Siemens investing extensively. According to IDC, an additional $2 billion will be spent on 3D printing by 2022.
The potential uses are almost infinite as the technology pervades more design studios and industrial floors.
However, not all industries are fully embracing this technology. Here are some of them:
Food
The convenience and personalization are the major benefits of 3D food printing. 3D-printed food is set to allow more tailored on-demand dining experiences as specialized diets grow more prevalent.
Initially restricted to sweet, processed confections, the technology has progressed to include a far broader range of possibilities. Some professional kitchens are now using 3D printing, and a few firms have released prototypes of at-home 3D food printers.
Short-term intake of 3D printed food might result in food poisoning or other harmful effects, but long-term consumption can induce irreversible alterations in the human body. In the short term, there are two food poisoning scenarios: (1) one or a few people become ill after eating 3D-printed food, or (2) a significant number of people become ill after eating 3D-printed food. 
Furthermore, long-term changes in eating patterns may necessitate irreversible changes inside the human body to adjust to a new diet consisting only of 3D-printed foods.
Unless the 3D sector tries to amend this, 3D food printing is still on the horizon. But there are companies that are already trying.
The Case of Beehex, Yissum, Foodini and Perfect Day
Beehex, a pizza printer that serves major food service operations, and Yissum, a business that uses a natural, calorie-free fiber to bond food components, are two big names in 3D food printing.
Foodini from Natural Machines can print a range of dishes made from natural components as long as they can be pureed. The possibilities, according to Natural Machines, are limitless. The Foodini is presently only accessible in commercial kitchens, but it will eventually be made available to home cooks.
Some food manufacturers are already using 3D printing into their manufacturing processes. A dairy-free milk company is launching. Perfect Day, for example, utilizes 3D printing to create dairy proteins that aren't derived from cows.
Packaging
Companies may also use 3D printing to create more ecologically friendly packaging. Plastic trash pollution is a major issue, but it can be cleaned, dried, shredded, and extruded into a printable filament that can be recycled into a 3D printer for a new product using 3D printing. 
The use of 3D printing in package production may actually help preserve the environment as more sustainable bioplastic materials are employed. Producing less trash is not only ecologically good, but also cost-effective.
The Case of Anubis and Smart Cups
Packaging businesses can swiftly develop new packaging designs and manufacturing equipment using 3D printing technology. Anubis 3D, for example, developed a 3D-printed robotic arm that speeds up the assembly of its package.
Packaging machinery makers will be impacted by 3D printing. Additive manufacturing may be used to create robotic arms for use in manufacturing. 
Furthermore, with the proper material and printing process, the parts will be lighter than more traditional ones while also being more powerful.
Product and packaging may also be fused via 3D printing. Smart Cups, an energy drink business, has created biodegradable 3D-printed cups that include part of the drink's components. Water is added to the cup to make the drink.
Transportation
We can see how 3D printing is becoming increasingly prevalent in cities and a part of the urban landscape: 3D printed buildings and 3D printed bridges are now a reality. Additive manufacturing is now being used in urban transportation. 
3D printing transportation is unquestionably assisting a variety of sectors in improving their production processes, and it is unquestionably a means to rethink the transportation infrastructure industry.
When it comes to human-powered mobility, the design and materials of a vehicle have a significant impact on its speed and safety. Carbon road bikes, for example, which are popular among Tour de France cyclists, are usually costly and labor-intensive.
The Case of AREVO
AREVO, a startup, is utilizing 3D printing to create carbon fiber bikes that require practically no human work, according to the company.
3D printing is being used by consumers to create bicycle components, accessories, spare parts, and even the complete bike. Cyclists may be able to print a replacement part for their bicycle or a new personalized helmet at a rest stop in the future.
Agriculture
Agriculture, which relies on durable gear and often takes place in remote locations, has a lot to gain from 3D printing.
Farm machinery is made up of many tiny pieces. The time it takes to get a new component supplied if a piece breaks during a harvest might be troublesome. 3D printing offers a way to become more self-sufficient, particularly for smaller farms.
Farm operations can benefit from 3D farm printing since customized components can be manufactured and supplied locally, reducing downtime. 
Farmers will benefit from the availability of open-source designs for a wide range of tools and parts, which will save them time and money.
The pace of manufacturing replacement parts will be improved further, with a broken part being scanned and then replicated instantly using a 3D printer, eliminating the need for a blueprint.
The Case in Myanmar and United States
Some farmers in Myanmar, a country with inadequate infrastructure and limited access to high-quality tools, are prototyping new tools using 3D printing.
In the United States, 3D printing has the potential to destabilize the Right to Repair debate. Farmers would no longer be reliant on huge machinery firms if they could print their own machinery.
Future possibilities may include rural farmers being able to print whatever spare component they require, avoiding costly treks to the supply shop. They might try printing on materials other than metal, such as recycled plastic, to establish a circular economy.
Oil and Gas Industry
Because the oil and gas sector is so vital and in such great demand throughout the world, the market is continuously seeking for innovative methods to cut costs and increase output. 
Much of this stems from bettering production processes and reducing downtime, both of which 3D printing service may help with.
The Case of BP, Shell and GE
As businesses like BP, Shell, and GE continue to dabble in 3D-printed components, revenue from 3D printing in oil and gas is expected to reach $450 million by 2021.
BP, for example, intends to use 3D printing to construct pipes. The business claims that it expects to be able to print components in the field in the future to quickly repair damaged pipelines or other difficulties.
Meanwhile, Shell used 3D printing while developing one of its most innovative and difficult projects in the Gulf of Mexico, which involved a detachable buoy system. The company created prototypes that helped convince the government of its effectiveness.
GE has also been researching and piloting 3D printing. The company used additive manufacturing to develop a new burner for a gas turbine, and was able to cut the time it took to test the product in half.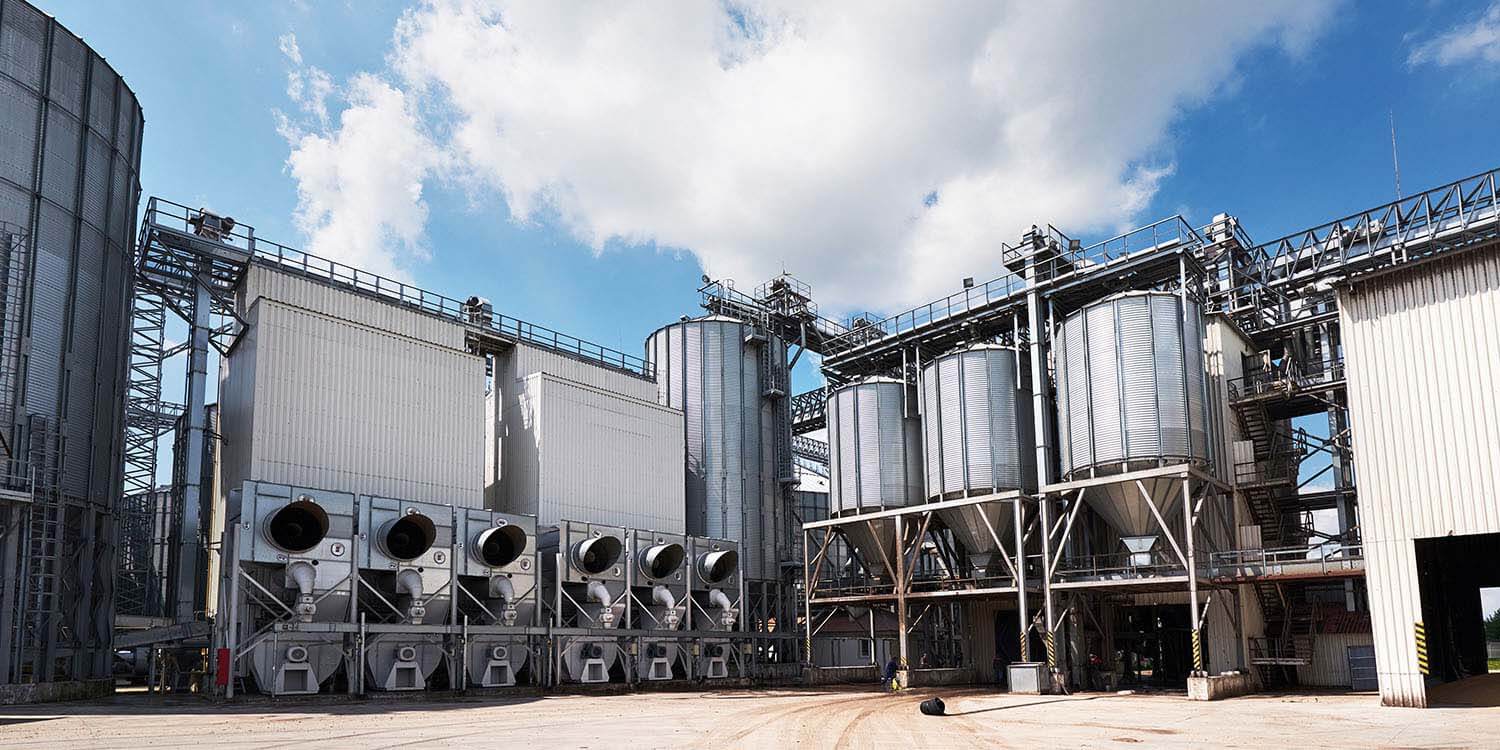 The Company for your 3D Needs
Need Premium 3D Printing Services?
3D2GO is a company that can fulfill your 3D needs. It is the place where ideas meet possibilities!
3D2GO is home to 3D experts that can assist you from scanning to printing. As a company that values creativity and trust, we are looking forward to working with you.
Contact us now, and we will help you make your project come true.