Transformative is one of the best words to describe the practice of 3D printing. Different fields and industries felt the innovation of 3D printing technology. To the uninitiated, the housing industry could be a tall order for a technology that is starting to shape up.
It is possible that the issue lies in the fact that most 3D printers are restrictive in size and cost.
To make it possible, parts of the house have to
be printed
in different locations and then assembled in another place
. Yet, printing a house in one location is not impossible.
The first residential building prototype ever constructed in one location. It
was finished
in only 24 hours, and amid inclement weather at that. It was a distinctive-looking Russian dwelling place that cost a little over $10,000.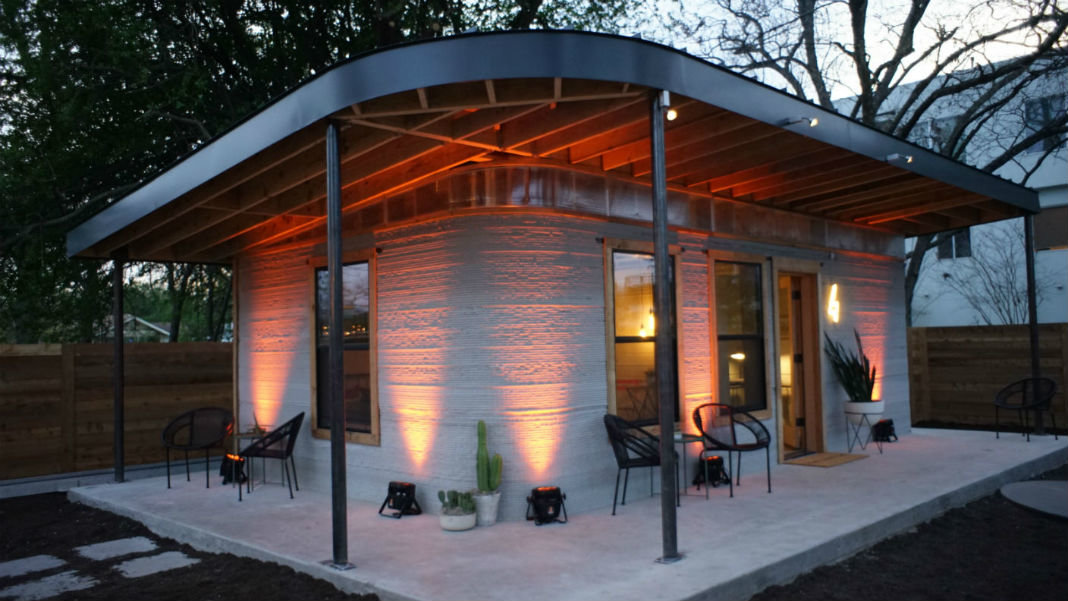 3D printing has
been used
to construct not only houses but also offices, cabins, even bridges, and much larger structures
.
It is an understatement to say that right this very minute, many structures are being built in different countries through 3D printing
.
The potential of 3D printing in the housing industry
It's an
environmental-friendly
choice
–
This is the main advantage of
digitally
printed residential buildings
. With 3D printing, there is less waste.
Besides, there are current efforts to use plastics and other waste materials in building houses
. This equates to tons and tons of fewer waste materials in oceans and dump sites.
The same goes with concrete and other materials which can be better recycled within the realms of 3D house construction
.
It guarantees faster construction time
–
As mentioned, the first 3D printed house
was created
in 24 hours
. This is unheard of in any country no matter how advanced they are. It is something made possible only by 3D printing.
Sure, not all 3D printers can do that, but the same, it will take them a lot less time than traditional construction as we know it
.
This is helpful when building houses following natural calamities like typhoons, earthquakes, and tidal waves
.
Shorter time often means less cost
–
This holds true in 3D printing houses. The faster the project
is finished
, the less money
is spent
.
In developing countries, large-scale industrial 3D printing is often used to create 3D printed house that is a lot less expensive than those built using conventional methods
.
It has sparked unique concepts
–
Without question, 3D printing has paved the way for the construction of houses with unique designs
. A little internet search and you will see what we are talking about.
Again, we aren't talking about houses but also apartments, offices, and other commercial establishments and public structures
.
Residential buildings? How about homes beyond where we live?
–
We are not one to joke around especially when it comes to the benefits of 3D printing.
Believe it or not, scientists at NASA are already planning on utilizing 3D printing to create colonies in Mars
.
Additionally, they have tapped notable British architect Norman Foster to handle a lunar project
. The goal is to come up with a lunar research base to
be printed
from the moon's soil.
Contact us now for B2B transactions!