Want to kickstart your
3D Printing Services
? Here are a few more things you need to know!
Just imagine, threads of plastic filament or resin trays are turned into tangible things via 3D printing.
3D printing technology is completely out of this world. Even astronauts at NASA have a 3D printer, so they can create unique equipment without having to fly back to Earth.
Students, businesses, amateurs, and large factories have all embraced 3D printing. Because 3D printing allows a computer design to be transformed into a physical object, it has a wide range of applications.
But is there something else that you need to know?
Other Things to Know About 3D Printing
When we talk about 3D printing or plastic printing services, there are a lot of things to look for like the misconceptions to the filaments used. That is why most people that are interested in the technology are afraid to even try it.
So let's take it one step of a time to learn everything about 3D printing:
3D Printing Applications
At this point, you probably know everything about 3D printing and what it does. So what is it left there to know?
3D technology adoption has reached critical state, with those that have yet to include additive manufacturing into their supply chain joining an ever-dwindling minority. 
In its early phases, 3D printing was only appropriate for prototype and one-off manufacturing, but it is fast evolving into a production technique. The majority of the present 3D printing demand is for industrial purposes. 
The worldwide 3D printing industry is expected to reach $41 billion by 2026, according to Acumen Research and Consulting.
3D printing technology will alter nearly every major sector as it advances, as well as the way people live, work, and play in the future.
Because 3D printing is utilized in nearly every industry imaginable, it includes a wide range of technologies and materials. It's critical to think of it as a collection of distinct industries with a wide range of applications.
Here are examples of 3D printing application:
Goods for consumers (eyewear, footwear, design, furniture)

Industrial items (manufacturing tools, prototypes, functional end-use parts)

Dental supplies

Prostheses

Architectural maquettes and scale models

Recreating fossils 

Reproducing ancient objects

Forensic pathology evidence reconstruction 

Film production
The 3D Printing Misconceptions
Despite the fact that 3D printing has been around since the 1980s, technology has been misrepresented in both good and bad ways. 
Unfortunately, miniatures, hobbyist components, and aesthetic prototypes are typically associated with 3D printed items. 
However, owing to advancements in technology and materials, organizations can do so much more with a printer designed for production floors.
Furthermore, here are the top three 3D printing misconceptions:
Plastic Materials are Weak
Many 3D printers utilized printing polymers that were inappropriate for a production setting before manufacturing 3D printers were launched. These printers produce parts that are not just weaker, but also less robust and chemically resistant. 
There are two popular 3D printer filaments that companies use nowadays:
The thermoplastic ABS (Acrylonitrile Butadiene Styrene) is well-known in the molding business. It's used in LEGO, electrical housings, and automobile bumper components, among other things.
PLA (Polylactic Acid) is a thermoplastic that is biodegradable (under the appropriate conditions) and made from renewable resources like cornstarch or sugarcane. It's one of the most widely used bioplastics, with uses ranging from plastic cups to medical implants.
3D printers are difficult to operate
Previously, 3D printers were difficult to use. 
Many contemporary 3D printers for production contain incomprehensible software that requires professional expertise, whereas early hobby-level 3D printers were constructed without software. 
As a result, these machines need a high level of operator knowledge in order to produce a viable component, including part design, part alignment, and machine parameters. 
Companies that make 3D printers increasingly make them with integrated purpose-built hardware, software, and materials, resulting in predictable machine performance and minimal operator skill.
3D printers evolve to be more user-friendly. In fact, hobbyists and students can now operate them easily.
3D printers that can print parts strong enough for manufacturing are costly.
Some production-grade printers are costly, but a 3D printer for manufacturing applications may be found for as little as $3,500. 
Large format printers, which typically require specific facility requirements and safety equipment, are usually the most expensive printers.
3D Printing Techniques
Depending on the size, intricacy, and scope of a project, several forms of 3D printing are available. The way an object is printed varies somewhat depending on the printer.
Moreover, here are 3D printing techniques you ought to know about:
Fused Deposition Modeling

(FDM) is the most frequently used 3D printing technique. It's particularly handy for making plastic prototypes and models.

Stereolithography

(SLA) is a form of rapid prototype printing that is ideally suited for printing in fine detail. The printer creates the items in hours using an ultraviolet laser.

One of the oldest types of 3D printing is

Digital Light Processing

(DLP). Because the layers dry in seconds, DLP printing may generate prints at a faster rate than SLA printing.

Material Jetting

builds a platform by layering material droplets via a tiny diameter nozzle, which is then hardened by UV radiation.

Binder Jetting

is a technique that involves layering a powder base material with a liquid binder that is sprayed through jet nozzles to function as an adhesive for the powder particles.

Continuous Liquid Interface Production

(CLIP) is one of the quicker Vat Photopolymerisation methods. CLIP uses Digital Light Synthesis technology to display a series of UV pictures over a cross-section of a 3D printed component, resulting in a precise curing procedure. After that, the component is baked in a thermal bath or oven, where it undergoes a series of chemical processes that allow it to solidify.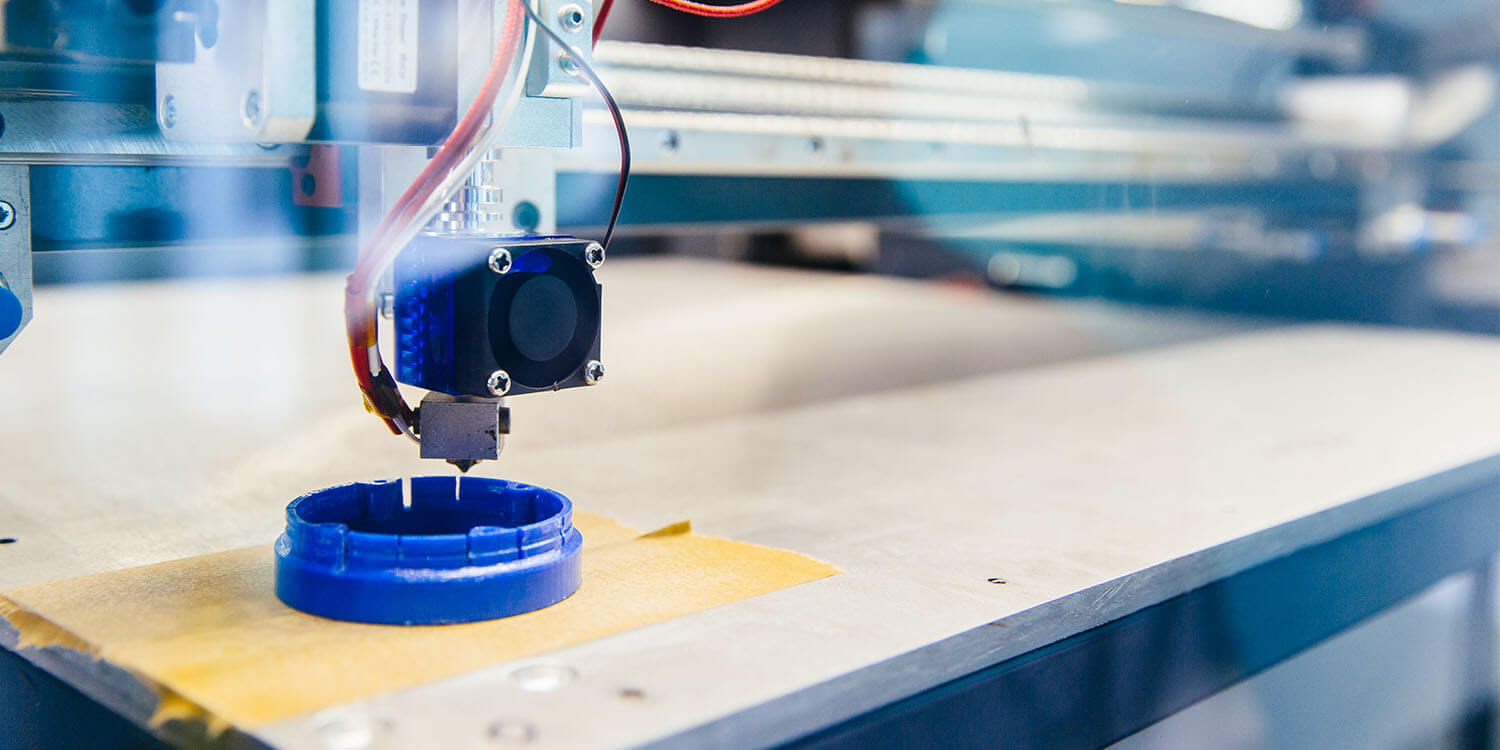 3D Printing Services in the Metro
We are 3D2Go, the #1 company for anything 3D in the Philippines. We have the technology and talents to assist you in creating a 3D model of various items.
We are the one-stop-shop of everything 3D such as 3D printing, 3D scanning, 3D modeling, 3D prototyping to 3D printing post processing. 
By allowing us to help you, you can assure an accurate and satisfying result of your project. 
Reach us through our Facebook account or leave us a message here.