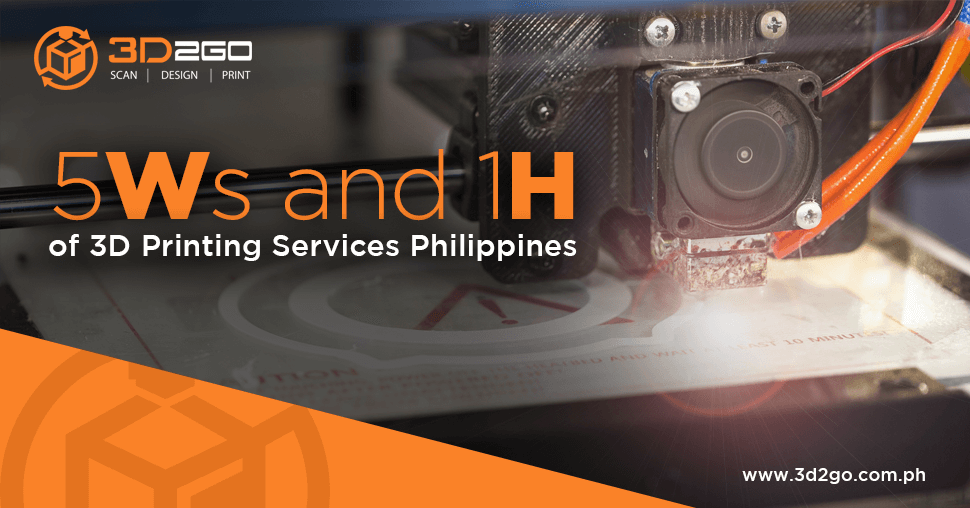 Where is 3D2GO at the
3D Printing Manila
Industry
Where and when did 3D2GO enter the limelight?
3D2GO is the first among other 3D printing companies that is a one-stop-shop for everything 3D. After our incorporation in 2013, operations started in 2014. We first had our first physical shop at Robinsons Galleria. Later, we expanded with a 2nd shop located at SM North Edsa.
Among the competition, who are the clients we cater to?
What are our offers for
3D printing service manila
Here at 3D2GO, we offer end-to-end services both to the consumer and corporate markets.
3D Scanning

3D Prototyping

Designing & Conceptualizing

Replication

Restoration

Scale Model Building

3D Printing

Post Printing Service (Sanding and Coloring)

Hardware Sales 

After Sales Support

Reseller Program
How do we achieve the best outputs in our workflow? We have listed some of the programs and equipment we are currently using.
Equipment
3D Scanner
Our high-precision 3D scanning immediately generates a  3D model. It can capture even the finest surface details. 
First, we scan all sides and angles of the object. Then our software will align and fuse all scans. This results in a textured all-around model.
SLA Printer
SLA is a 3D printing technology. It is being used for:
It's process does one layer at a time by curing a photo-reactive resin. This is being done with a UV laser or a similar power source. 
This printer can also produce detailed scale models regardless of the size.
Fused Deposition Modeling Machine (FDM)
FDM is a form of rapid prototyping. It is being used for prototyping and rapid manufacturing. 
Rapid prototyping facilitates iterative testing. For short runs, rapid manufacturing can be an inexpensive alternative.
It has two extruders that support dual-color printing. Meanwhile, it has an enclosed chassis. This protects printing against cold and heat from the external environment.
A 3-in-1 3D Printer that includes laser engraving and CNC cutting. 
This printer is being suggested for newbies who want all functions. 
3D Modelling programs/software
ZBrush

Autodesk MAYA

Autodesk 3DS Max

Rhinoceros

Geomagic Design X

Blender

SolidWorks

AutoCad
3D printing services Philippines price
reasons for being expensive
You might be wondering why it is quite expensive. It's not only because it is being customized. Though it's one common reason, we also consider other factors.
To give you the best output, we use quality equipment. Softwares and programs are being trusted by other companies in the industry.
Equipment and software play an important role in creating your requests. But the people behind them are also as relevant.
Our front-end team works with you until we reach your approval.
Creative Consultancy

Project Collaboration

Scanning

Repository
Meanwhile, our backend team works hand-in-hand in creating your request in quality. They are in contact with the front end team for any possible changes you want done.
Refining

3D Modeling

Prototyping

Printing

Post Printing
Read other articles for more information for your personalized 3D printed ideas. Or you can head on our Facebook page and drop us a quick message.