Trying to fill out the extra time you got on your daily schedule because of the quarantine? As a lot of people in different places in the whole world today are asked to avoid going out when unnecessary, with events being postponed, mass gatherings are prohibited, and workers from various businesses switched into a work from home set-up, we all feel the need to find something interesting to do more than just browsing online. Guess, it's your chance to pick up a new hobby! Learn new and fun indoor activities at home to keep yourself active. 
Explore more amazing sides of yours to get the most out of all the time you have. We have prepared a list of indoor activities you can try:
Indoor Activities to Try for Yourself

Explore Your Creativity
Nothing can stop the creative pips from doing creative things. And you can prove it when you browse on various social media platforms. With all the memes you'll see, may it be photos, posters, or videos, all of these are created based on their imaginative minds. Savor your time rather than making memes by trying to learn 3D designing. Design all you want and once things become better, have it 3D printed to one of the best 3D printing stores.
Discover Beautiful Places
Miss traveling? Check out new places to visit when things get back to normal. With technology nowadays, you can simply search or visit a place virtually through google maps. You can also read what other people say through their reviews. Believe it or not, it's fun as you can see what a place actually looks like.
Bring to Light Your Crafty Side
Don't waste another time. Get all your materials ready! From scissors, papers, colored pens, to other things you can use, let's start to create simple craft ideas that are useful to avoid going out. You can refer to videos online about easy crafts you can do and how to do it.

Learn Juggling
Thinking of something to challenge yourself? Then this might catch your attention. It might look easy, but we're telling you, it's not. And don't underestimate it as it's not only a great hobby, but a talent indeed. If you've ever watched talent shows, there are some juggling acts.
Learn How to Knit
Some people just want some moments alone, doing something interesting for them. If you are that type of person, you might want to learn knitting. You can watch YouTube tutorials or read blogs related to it. With all the extra hours you have, you can create a hat, scarf, bag, and many more for the special people in your life and give it to them once you have the chance. 
Create Your Blend of Coffee
We know how tough it is to fight the gravity pulling you to your bed as you try to convince yourself to work hard at home. Because we feel you! And a way to stay focused is with the help of a cup of delicious coffee made by none other than you. Do a trial and error to find out the best tasting blend for you.

Writing
Make your imaginations come to life by writing a story. If you want a more inspiring content, you can create poems or quotes. You can also start your own journal. Keep your mind active and try this one of the cheapest but greatest indoor activities.

Recover Old Hobbies
As we grow old, we become busy with our lives, forgetting some of the things we used to do. At this desperate time, rekindle your old good indoor hobbies that are close to your heart and nurture it with all the chances you have. Take note that these should only be the ones that can be done indoors like painting, playing musical instruments, and many more.

Drawing
Start your basic course in drawing! This is just one of the ways to reveal your creativity. Freely draw your great ideas and anything on your mind. And what's the best thing to do with your output? Put it in a frame and display it at home, but that's not the end of it. You can also bring it to life! Once the situation gets better and we are all free to go out again, get it ready for 3D printing by simply presenting your creation as the basis of the design.

Vlogging
If you want the perfect hobby that can make people notice you, try video blogging. Aside from getting yourself busy creating your vlog content, you will help others to have something to watch. It could be something funny that can make the viewers laugh or best to have one that is informative and has sense. Who knows, maybe this is the opportunity that will switch on your light. 
Indoor Activities to Try with Your Loved Ones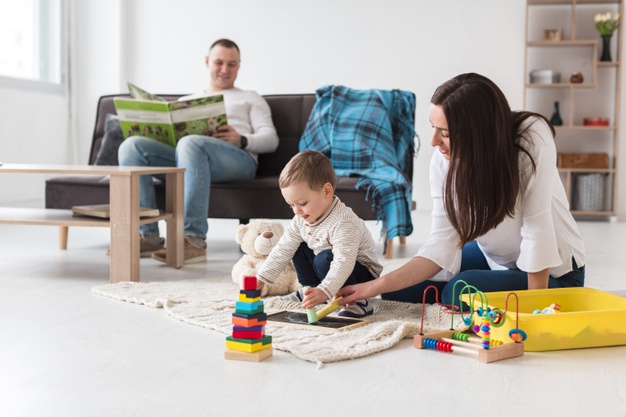 Reconnect with Your Friends and Loved Ones
Talking about being an introvert or an extrovert? You don't need to choose between these two. If you want to keep yourself busy, try taking some time to talk to people online. Rekindle your relationship with your friends and loved ones whom you stopped having conversations with even before the quarantine started. This is the moment to make friends and spread love to everyone. 
Karaoke at Home
As Filipinos are known for their great talent in singing and their solid love for music, spend your time with your family through a karaoke session at home. Set it up in your living room, but don't forget to leave some spaces between. If entertaining ourselves for a few hours is the problem, input all your favorite songs and voila, this will definitely take a lot of your hours.

Sew Face Masks
Today, face masks are one of the basic needs of people, especially for frontliners. If you are the type of person who can't just stand doing nothing to help, then this can be your way. You don't need to worry if you have no idea on how to make one as there are a lot of online tutorials that you can watch as your guide. Ask help from your friends and family if they're nearby so you can produce more, but never forget the physical distancing rule. The best part here is you get to create remarkable memories while helping. When done, you can hand it to people at an affordable price, but if you can, it's always better to hand it for free at times like this.
Try and Create New Recipes
It's your moment to be resourceful based on what you got there in your food storage area! Try simple recipes that you haven't done and explore new ones that will surely make the stomach of people at your house full.  And make sure they'll crave for more! To add spice, do it with the help of the person dear to you as food is always best when made with love.

Complete a Jigsaw Puzzle
Get some rest staring at the screen of your gadgets. It's definitely unhealthy for your eyes or even to your mind. Instead of spending time on video games and such, do an offline activity or indoor games like board games or solving a jigsaw puzzle. Just a tip, the bigger the puzzle with smaller pieces, the more challenging and interesting it can be. Ask the help of the people you're with to give it a thrill.

Set Up a Movie Night
Search for the movie or series that everyone in your family is interested in. Next, check your stock of food and prepare snacks for everyone out of what you have there so you don't need to go out. Remember that there is no place like home and no feeling is better than being with the people you love, but practice physical distancing even at your own house.
Indoor Activities at Home for Body and Soul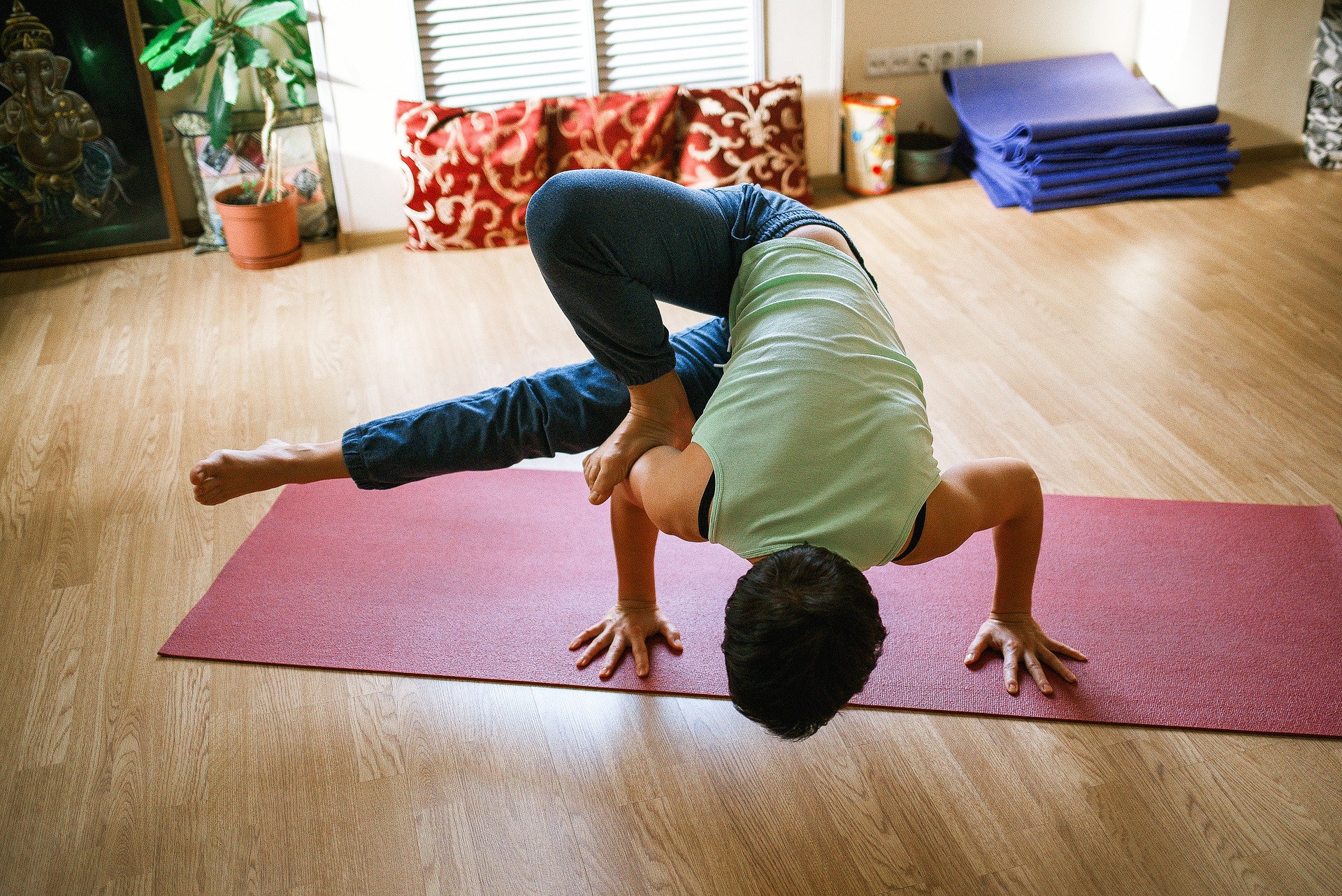 Work Out
This is not the moment to feel lazy to work out. Get up from your bed and start exercising. Stay active, strong, and healthy even while staying indoors. You can watch videos online to learn the basic moves. To keep you even more motivated, you can consider this as one of the indoor day activities at home for couples so you can both keep your body healthy.

Take a Bath
A lot of memes related to this are taking social media by storm. But really, take a few minutes to shower every day. Seems funny, but it's actually one of the facts you need to face. We know you don't really feel doing it, especially that you are staying at home, but when you think of the benefits, you'll gladly do it. It will help keep you clean and safe as well as the people around you.

Clean Your House
This is a dual purpose: to FINALLY clean your house after several times of promising yourself to do it, and to help avoid the virus spreading today. It is always important to clean your surroundings, especially at this moment to always stay safe.

Limit Your Time Online
Yes, we understand that you feel bored at home because of the quarantine, but not everything you'll see online is good for you. There are some that can affect your mind, which is why it is still important to take some time offline. Also, to give your eyes some rest.

Medidate
One of the things you should've been doing for a long time, even before the quarantine period. Meditation can help keep your mind and soul healthy and on track. 
Declutter
Maybe it's time to breathe freely and let go of the things you don't use anymore. Organize your stuff or if you're allowed to, do it all around your house. Through this, you get to kill some hours while doing something significant. Swear, after this, you'll feel like you're in a different house.

Read Books
With a lot of negativity surrounding us now, don't lose the battle of staying sane. Reading books that can inspire and help you be a better person is just one of the things you can do to fight it. Obtain new knowledge and get thoughts from the lessons it will give you. Good thing there's already digital files of some of the books you can read online.
Take Some Time with Your Pet
Life is never boring when you have someone to take care of, especially if it's a pet. These little beings help make you feel better with their simple but cute personality and look that is like a stuffed animal. Some only need to be fed, but get ready to face the real life of being a fur parent when you have a needy and clingy one. They're surely glad right now because of you being at home.

Volunteer from Home
It is at this moment when even the littlest and simplest things are appreciated. Make sense of every minute of your life while following the rules of staying indoors by volunteering from your home. You can create DIY protective gears for people, raise funds online, or if you have extra money, you can also prepare food for the frontliners, and many more.
This is the time to take extra care of yourself and your loved ones. While some of our heroes are sacrificing their lives to be of service to people, let's do our part. If you can help, please do, even in the simplest way. But the best thing to do at this point is to stay at home and try these amazing indoor activities at home. By doing as simple as that, you can save lives.