Replicating structure like bridges, houses, churches, is hard when your scanning device cannot accommodate these huge infrastructures. But not with 3D2Go! Our 3D printing service does not begin with printing itself. It begins with a great 3D scanner for a precise image of your desired thing. Moreover, we also do other services like 3D scanning, 3D designing, and reverse engineering.
With 3D scanning, scale models of buildings, houses and churches will have more accuracy than hand-made models because of the technology. All the creases, angles, shapes, and form will be replicated perfectly especially if high-end 3D scanners are used. Here in 3D2Go, we use state-of-the-art 3D scanners like Thor and Drake.
3D Scanning In The Philippine Market
3D Scanned Images To 3D Printed Models
For architecture students, making a 3D scale model of what they design is important. It is the same with engineers and other artists who create and build things. It will be easier for their clients and bosses to imagine what they have designed if they can see it on a smaller scale.
A perfect replica of their work is nice but when they can even edit their work after scanning it in a 3D way is better. As 3D2Go also offers 3D files of the scanned material. We also do design for the individuals who cannot do it. A little tweak to match their personal taste is a piece of cake for us.
Not only working customers like professional architects want the 3D scanning service we offer. Hobbyists and people who want to give something to their loved ones have availed them too. Just like what our recent customer wanted to do.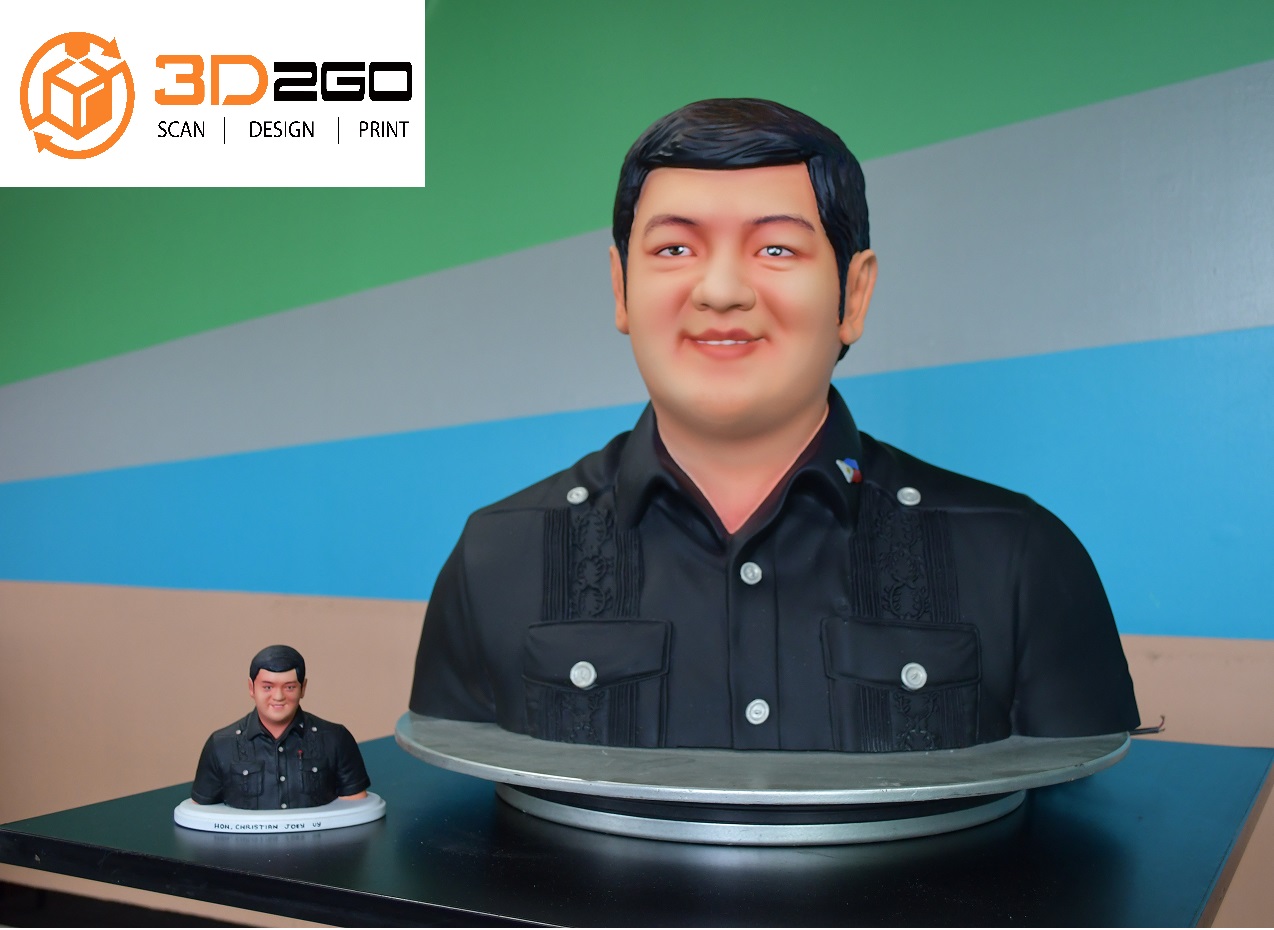 These life-size bust can be made even bigger, as much as you want it. It can also be smaller like the one beside it. It can also be customized and have different hair color, clothes or even the color of the eyes. As long as the customer demand to change a thing, we can do it.
We also do on-site scanning of structures like churches, and homes. We also do scan life-size statues, and religious replicas as recently we have made a life-size scanning for one of our customers.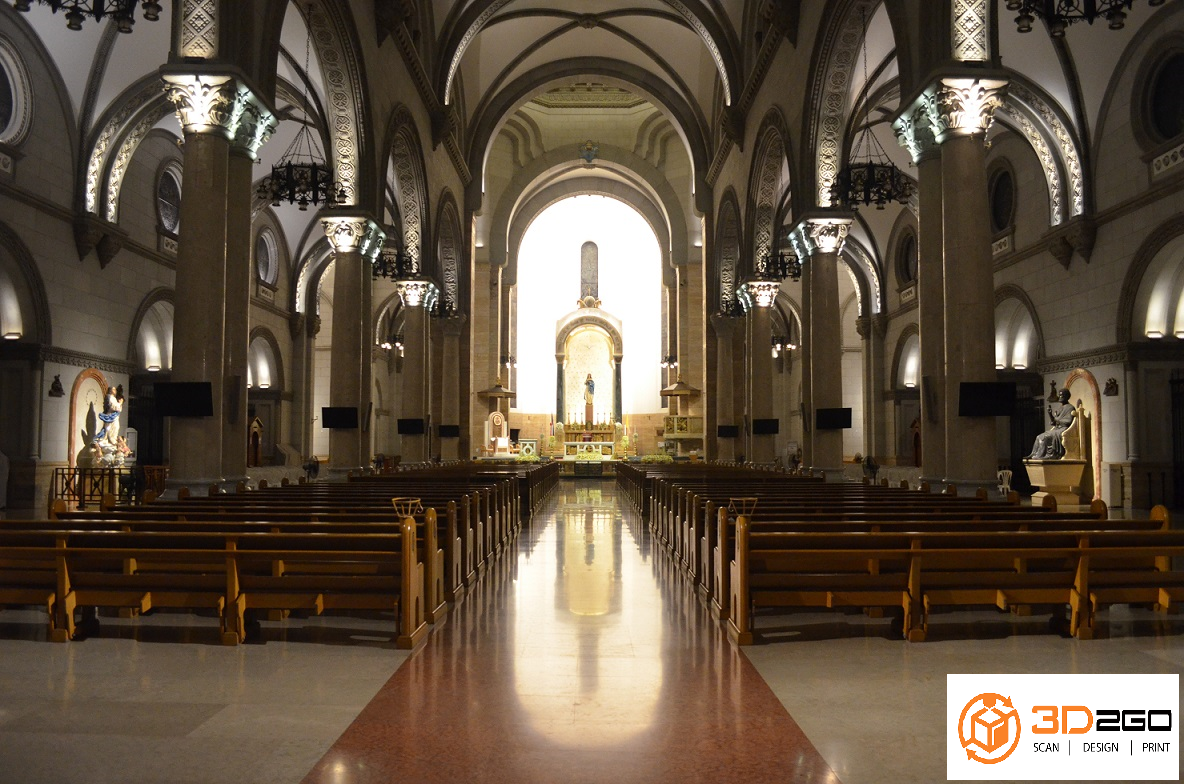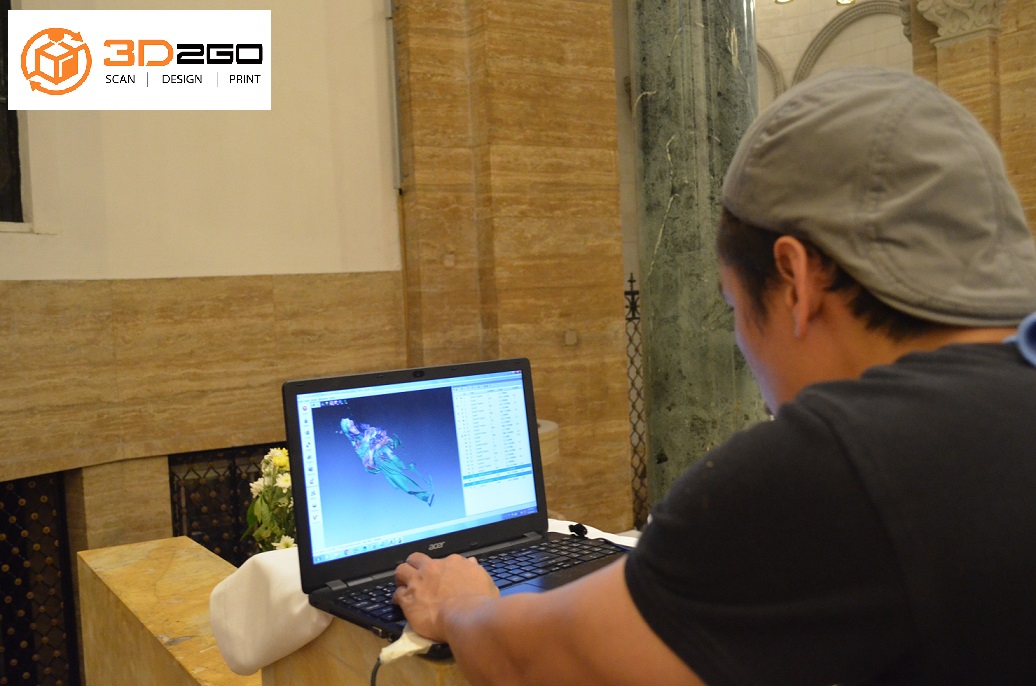 They wanted to replicate the church and some religious contents of it. With the help of our staff and the 3D scanners we have, it is possible to do.
3D Scanning And Its Vast Applications 
Now, there are still many things that can be scanned and turned into 3D objects. Your car, your house, your room, your bed, your mother, your pet, your whole family, and even you, yourself, everyone and everything can be 3D scanned and turn into a 3D printed object.
What are you waiting for, immortalize everything and everyone with the help of 3D scanning and 3D printing! Just contact us and we'll happy to accommodate you!