Furniture Trends and 3D Designing Services in 2022
While 2020 saw neutral colors, open spaces and minimalist designs, 2022 seems to be heading in the opposite direction when it comes to furniture design trends. Textures, abstract shapes and complex geometric patterns are now taking over, a welcome departure from the all-too-safe minimal neutrals.
Now that 2022 is making way for more stylishly offbeat designs, 3D design is expected to play a big role. 
Since the technology is available to anyone, people can now expect more unique and revolutionary designs to be available in the market. And the 3D design industry might even see a boom of its own.  
Everything is Possible in 3D
3D design continues to change the game for many industries, most especially in areas where theory and practice are materialized such as engineering, architecture, data visualization and design. 
So, it comes to no surprise this technology would be used in designing objects, especially furniture – the perfect mix of functionality and aesthetics.
3D designs of furniture, while not largely unfamiliar, still have to make themselves known to many parts of the world. While a lot of countries still don't have the technology, those who do continue to expand their concepts and produce furniture in unique, one-of-a-kind designs. 
As the technology continues to develop, 3D designing services grow more popular as many prefer to add a personal touch to their home furnishings.
As technology continues to develop every year, so does design. Every year, design concepts are either born or resurrected, or sometimes are a clever mix of both. 
2020 saw the return of many vintage designs married into modern functionality, and 2022 seems to be no less different. Let's see what design trends prevailed in 2022:
Fluid designs for better space
In terms of furniture design, 2022 sees a lot of fluid design, or, more specifically, rounded or cylindrical shapes in chairs, sofas, tables and the like. These designs encourage flexibility and craftily maximize space. 
These furniture designs work well in oddly shaped empty spaces and corners that are often tricky to fill.
Rounded/cylindrical furniture are difficult to find in shops, so most of those who are interested often have them customized. 3D designs are often used to build custom furniture, complete with accurate dimensions – greatly helpful with effectively using space at home.
Surrealist is supreme
In this age of where everything is photographed and shared, unique pieces are quickly becoming popular. While a 3D visual trend like surrealism isn't on everybody's palate, its wild geometrical forms continue to dominate design, with low-poly model designs constantly on demand for both homes and workplaces.
While many furniture shops offer a wider range of furniture designs, most surrealistic furniture and home furnishings are largely customized. 3D design paves the way for quirky designs and concepts such as this.  
Texture is key
2022 is seeing the return of texture and detail – from prints to actual material, emphasis on details is making a return in furniture design. Embroidery and weaving are becoming a popular design element again, always giving an effortless rustic touch to any room.
While these elements give off the impression of needing handiwork, 3D design can be an effective tool in creating an accurate design pattern. From the placement of prints to the patterns of weaving, 3D design fully materializes design accurately, down to the last bit.
Comfort over style
The COVID-19 pandemic has driven many people indoors, making the home a multi-purpose space – for work, for leisure and for everything else. Due to this, home furniture designs sought to prioritize comfort and functionality over looks. 
Furniture designs in 2022 leaned more on neutral colors, space-saving features, and ergonomic comfort – plush chairs, lazy boys, ottoman that are light, soft and mobile.
The pandemic had significantly changed many things, product design included, and as work arrangements drastically changed in this time, so did the demand for functional but comfortable furniture suited for sitting and working for extended periods of time. 3D design, after all, is made for this purpose, no less.
Geometric is still in
Geometric patterns still continue to dominate trends in furniture design this year. Sleek, mobile designs are still in demand for both homes and offices going for a sophisticated but youthful vibe. 
Creating geometric designs is often easy and convenient, but more detailed, high-poly model designs are much better illustrated in 3D. 
3D design has made many design concepts possible over the years, and as geometric designs remain popular as ever, more variations of geometric designs are expected to dominate trends in the coming years.
3D Design Makes Everything Possible
Design will continue to evolve over the years, and the world can expect a mix of many concepts, old and new. But one thing is for certain, with technology such as 3D design available, no concept is too over the top, and anything is possible.
Furniture design is just one of the many applications of 3D design. Since its inception, 3D design has been used in a variety of industries, including interior design, product visualization, data visualization, and architectural design, to name a few, and the more it develops, the more ground it covers.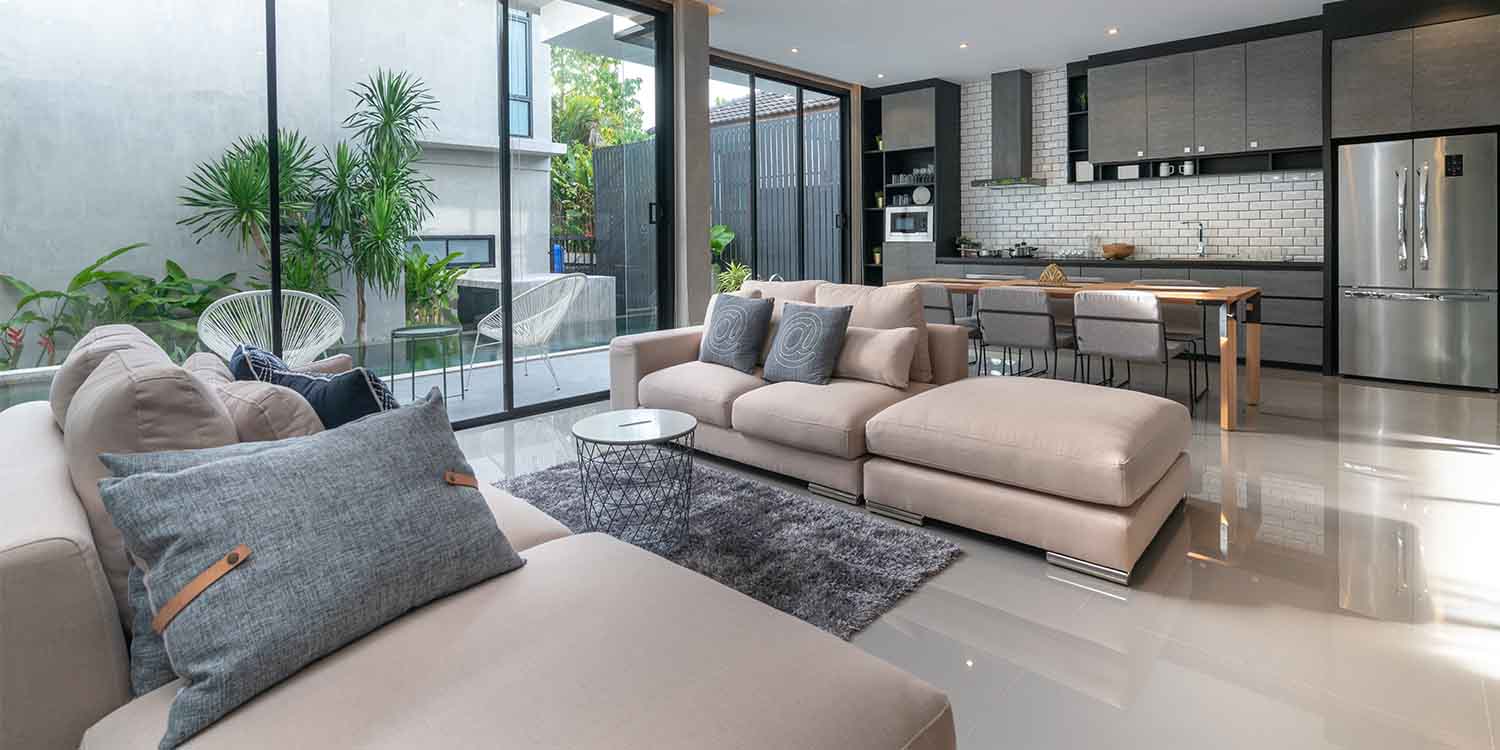 3D2GO Makes Your Furniture Design Ideas Come to Life
We are 3D2GO, the pioneer in top-of-the-line 3D design services in the Philippines. We specialize in 3D furniture design services, among our wide range of 3D services. 
3D2GO is your one-stop shop for all things 3D. From high quality 3D Printing, 3D Design Services, 3D Reverse Engineering and 3D Prototyping, we deliver high quality services to businesses, entrepreneurs, students and hobbyists alike.
Let us create your dream furniture for you. Feel free to contact us here for more details.