Many people want to try touching museum displays but cannot do so because of its fragility.
But what if we tell you that you can touch a replica of the exact same art or relic? Sounds amazing, right?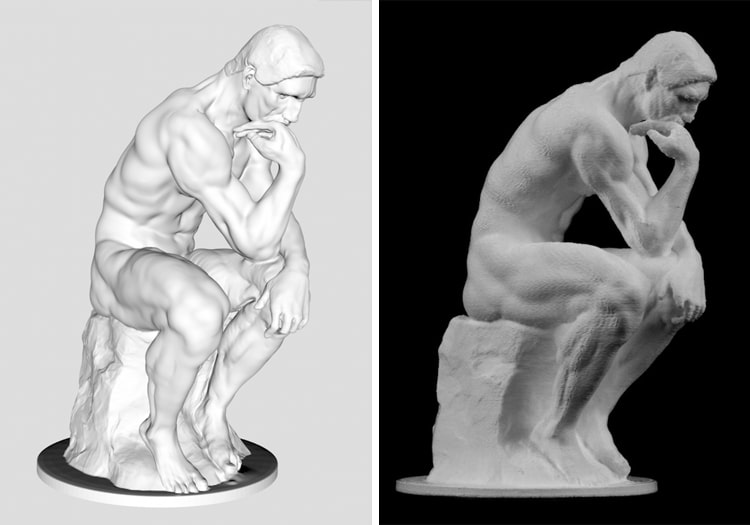 Welcome to the world of 3D printing or additive manufacturing! With this technology, it is easy to replicate any type of arts, displays, or relic that you see in museums. You can even let kids touch them and play with them because they are not the real thing!
3D Fine Art Reproduction has been in existence ever since people thought of it. Many schools in the west have their own displays of arts and historical things inside classrooms and the school. Imagine your school having a museum of its own with displays of different sculptures and arts from all over the world.
Can it also happen in the Philippines? Of course, it can. We just need schools, teachers, and the administration to make the first move. Support from museums and the government will be a great thing, too.
Teaching History Through 3D Printed Relics
If you think about it, like really think about it, it would be awesome to touch and feel something that you know existed thousands and millions of years ago. Imagine, as a child or teenager having to learn Philippine and world history, seeing in real life the things that were only present in books and behind museum glasses is so exciting. For us, we know that it would make us pay more attention to what was thought in class.
Why 3D Printing Is the Way to Replicating Visual Arts
Moreover, it is a fact that children nowadays have a shorter attention span and teaching with just books and simple lecture would be too boring. A visual representation would be the best thing to counter that boredom. Furthermore, not only historical things and arts like sculptures and vases can be 3D printed. Things needed for biology, physics and even just about anything can be made by a 3D printer. Teaching will be much livelier and kids will have more reason to learn and attend classes.
Visiting The World Through 3D Printed Miniatures
Another thing that can be 3D printed are the smaller (much much smaller) version of the world's famous places and tourist spots like the Eiffel Tower, Taj Mahal, the Burj Khalifa, and the Leaning Tower of Pisa. Kids, even adults, react more to things when they see a representation of it. Showing them these places will make them want to explore and search for more. Creating their own version of things promotes a more interactive discussion.
3D2GO At Your Service
If you want to have 3D printed historical stuff or relics, you are encouraged to contact us. We can talk about how to do things from here on. We are an end-to-end 3D printing company so you need not worry about the 3D files as we got your back!