It is not a secret that many western countries like the Canada, Netherlands, Italy and United States are making the most out of 3D printing technology. However, Asian countries are doing well with themselves too. They are spending time and money on the rising technology and are taking risks for a better future.
Ever since the market for additive manufacturing began to grow, there are many Asian countries that became interested in it.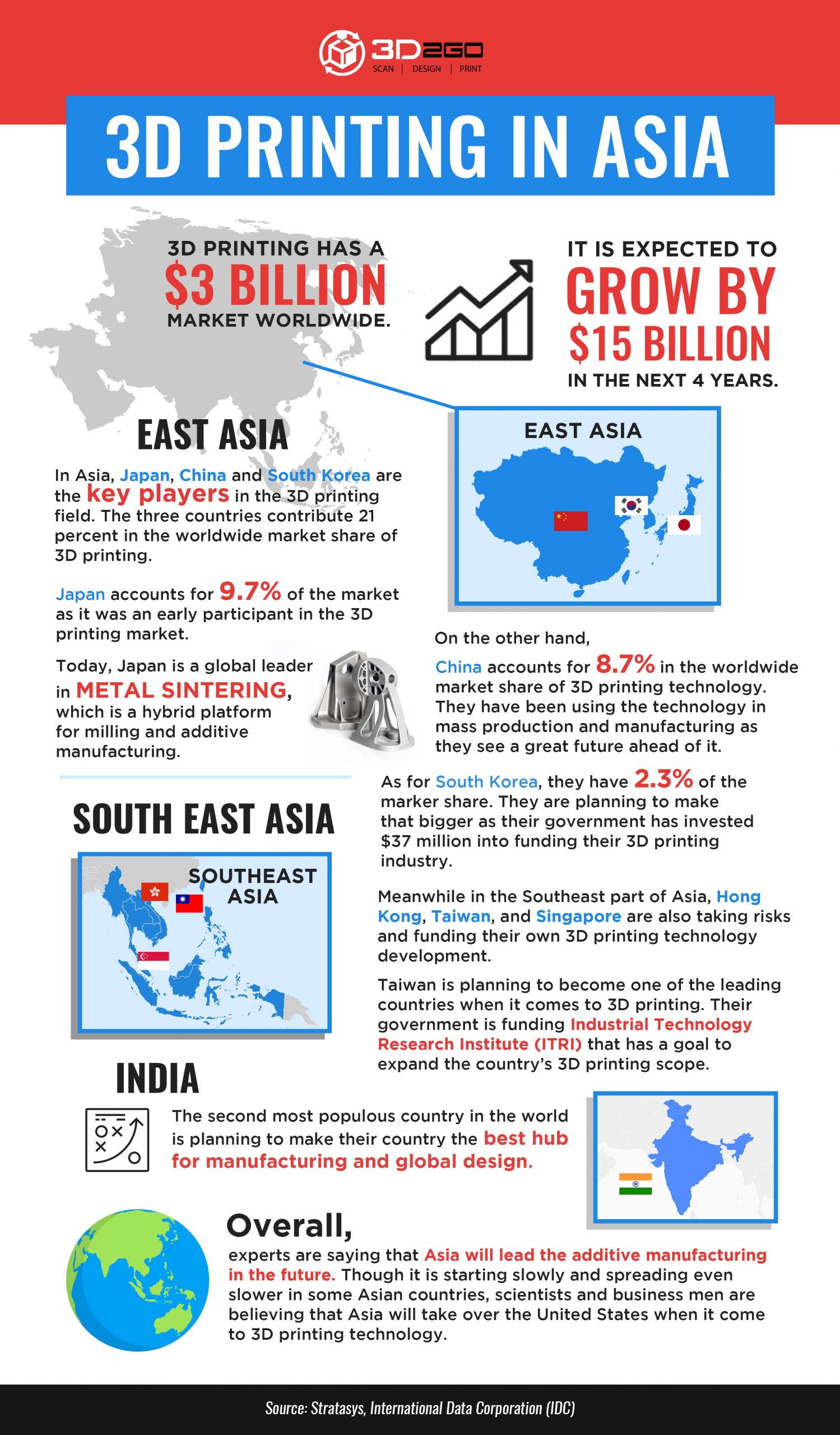 Not only countries listed on above have delved into the world of additive manufacturing. There are also other countries like the Philippines, Thailand, Nepal, Israel, and many other more. those countries have only made it more because they are backed by government aids and funds.
For more information about 3D printing technology, you can visit our blog or contact us.