Christmas is indeed fast approaching. Before we know it, office workers are already exchanging gifts and children are already opening presents under the Christmas tree. Imagine the look in their eyes upon seeing something they truly desire.
If you're the giver, you want your gift to be unique. It may not be expensive but it's something that the recipient could remember you by. Let us help you come up with a gift that would light up someone's face. The key is in giving something that is customized according to their needs and preferences.
If you can avoid giving a towel to everyone on your list, that's well and good. There is nothing wrong with giving similar gifts to everyone but offering personalized presents shows that you care enough about them that you thought of something unique. It also assures that you are giving something that the recipient would really use and appreciate. 
When you give something personalized, you are automatically telling the recipient that they are special. That's because the thought and effort put into creating personalized gifts surpass any material present. Sure you can buy the most expensive watch or the most stylish dress in the store but offering something that perfectly fits the recipient's personality is something else.
Here at 3D2Go, we want to help you give the perfect gift for the holidays. The following are just some examples:
Christmas Ornaments – Add to the holiday vibe by giving something they can use to decorate their home with. You can never go wrong with garlands, miniature snowmen, or even figurines of the entire Holy Family. Know what the household needs and that is what you should give!
Nativity Wall Cross – If the recipient or their family is religious, a nativity wall cross would be nice. With 3D printing, you can be as intricate as possible with the designs.
Picture Frame – If by any chance you keep a photo of the recipient's family, then inserting it in a picture frame would be sweet. Picture frames may be outdated but the thought here truly counts. Just be sure to have their permission on having their photo. Otherwise, you are just scaring an entire household.
Household Essentials – A doormat, table mat or doorknob looks ordinary. But having the recipient's family name in it changes everything.
Mugs or Glasses – How about giving something they can use every day? Add value to your gift by putting the recipient's face or name on those mugs or glasses. You may also print something they love, like a favorite animated character or basketball player.
Toys – Does your recipient love dogs or any particular cartoon characters? It would be wonderful to give something they can hold, hug, and carry with them every day – toys are love!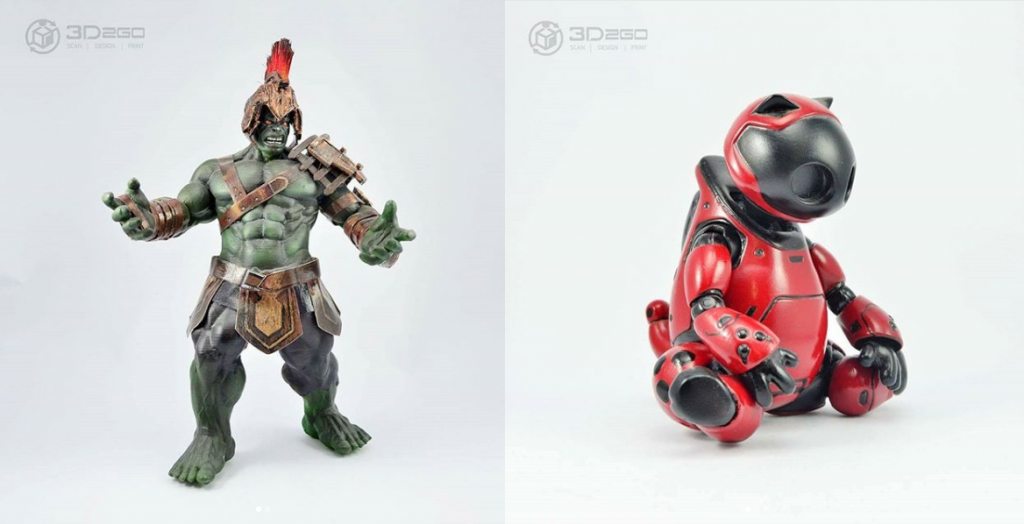 Bobbleheads – If you want to push the uniqueness a little further, bobbleheads are excellent. Who wouldn't want a 3D representation of their own self anyway?
What 3D-printed Christmas gifts do you have in mind? Let us know by contacting us and we will make them for you!