It takes months to years to prepare for a wedding. Thinking of the theme, decorations, getting the perfect dress, food and even down to the souvenirs you have to give your guests to remember your wedding day can take months to arrange.
usually, brides-to-be are almost always stressed about their wedding. They want this special day to be perfect and memorable not just to them but also to their families and friends. This is why we are here to help you think of your unique wedding souvenirs and party favors!
If you are looking for other unique wedding party favors for your upcoming nuptials rather than the old boring usual pair of doves on top of a bell ceramic figurine, well, worry not! We got five 3D printed wedding favors that are sure to make your wedding the toast of the century.
1) 3D Printed LED Roses
(Download 3D files HERE)
Nothing is more romantic than giving away roses during a wedding. Why not give it a unique twist by handing out these 3D Printed LED Roses. Not only will these flowers never wilt but put them in a vase and they function as a romantic bedroom nightlight.
2) Funky 3D Faces 3D Printed Head for Lego Mini figures
If you are looking for a unique and personal party favor for your wedding, something that can be remembered forever, why not have you and your intended's faces 3D printed and turned into a Lego Minifigure. Using a full-color 3D printer, your 2D photo can be transformed into the 3D miniature scale model of your head that can fit on a Lego mini-figure. They make great personal gifts, unique wedding party favors, cake toppers or you can simply keep one to play with.
3) 3D Printed Bubble Wand Cupcake Topper
Bring some fun to your wedding with these 3D printed wedding favors that double as cupcake toppers and bubble wands! They look cute on cupcakes and are so much fun to play with after you're done eating.
4) 3D Printed "Lace Up"  and "Suit Up" Smart Phone Covers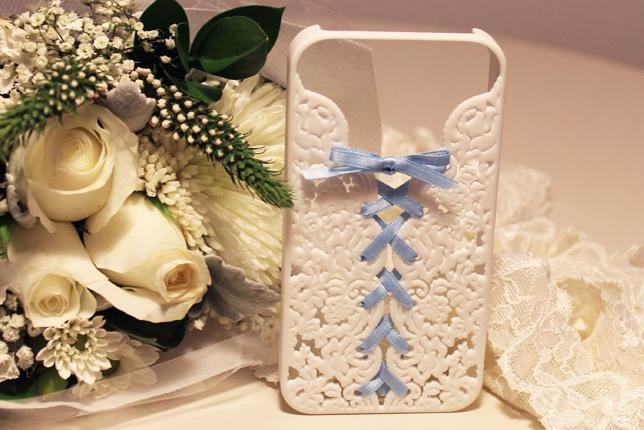 Give your guests' smartphones something appropriate to wear for the happy occasion. The "Lace Up" smartphone cover gives a feminine flair for your bridesmaids and lady guests. Pair it with the "Suit-Up" smartphone cover for the men. These unique wedding party favors will definitely make your wedding something to remember for years to come.
5) 3D Printed Small Flower Pot with Succulents
Give your guests unique wedding party favors they will really get excited about your wedding. Succulents are versatile plants and great to use as party or wedding favors. They look so cute on a table and make lovely gifts for your guests to take home with them.
Packaged in white, this 3D Printed flower pot creates a stylish, unique and really memorable day with the bonus that these plants will continue to grow and give you and your family and friends wonderful memories of your wedding. With enough care, you should be celebrating anniversaries with them!
Planning a wedding? Contact us now to get these amazingly unique souvenirs and decorations!