Let all weddings be special and unique. They should be, right? If you're the one walking down the aisle you want everything to be perfect. It is a celebration of your love, and you don't want anything to get in the way.
If you are a guest, on the other hand, you want nothing but to add to the excitement. Remember, you are there because you yourself are special. The couple invited you because you are a part of their lives. You can reciprocate the appreciation by coming up with a special gift. When we say special, it doesn't mean expensive. The key is personalization.
The best thing about personalized gifts is you have a world of options. It can get a little tricky, but in itself, the thought of giving an individualized present should hit home.
Here's where 3D printing comes in handy. It allows you to come up with a unique, eye-catching gift without going over your budget. You can plan the entire thing before production starts because everything from the size, shape, and raw materials to be used can be customized.
The best thing about it? The satisfaction you will feel when the couple calls and thank you for the gift you gave them. Here, we compiled the best 3D-printed gifts for weddings.
Furniture – Practical and useful, that's the best thing about giving a piece of furniture as a gift. You can have the most extravagant gift, but if it doesn't offer much use, you are throwing away money. You can get something like a 3D-printed personalized chair, table, or closet.
Home/Office Supplies – You want to talk about being practical, how about something the couple can use in their home or office. They may not be glamorous but keep in mind that when it comes to wedding gifts, the more useful, the better.
Home Décor – The couple will be sharing a home, so why not give something they can use to adorn their property. It can be a centerpiece, wall fixture, or basically anything you can think of. Not only will it last more but they will remember you everytime they see it in their home.

Hobby-Related Items – Perhaps the groom and bride are both into music; you can give them 3D-printed speakers. If they both have a passion for sports, a bobblehead of their sports heroes should make them smile from ear to ear.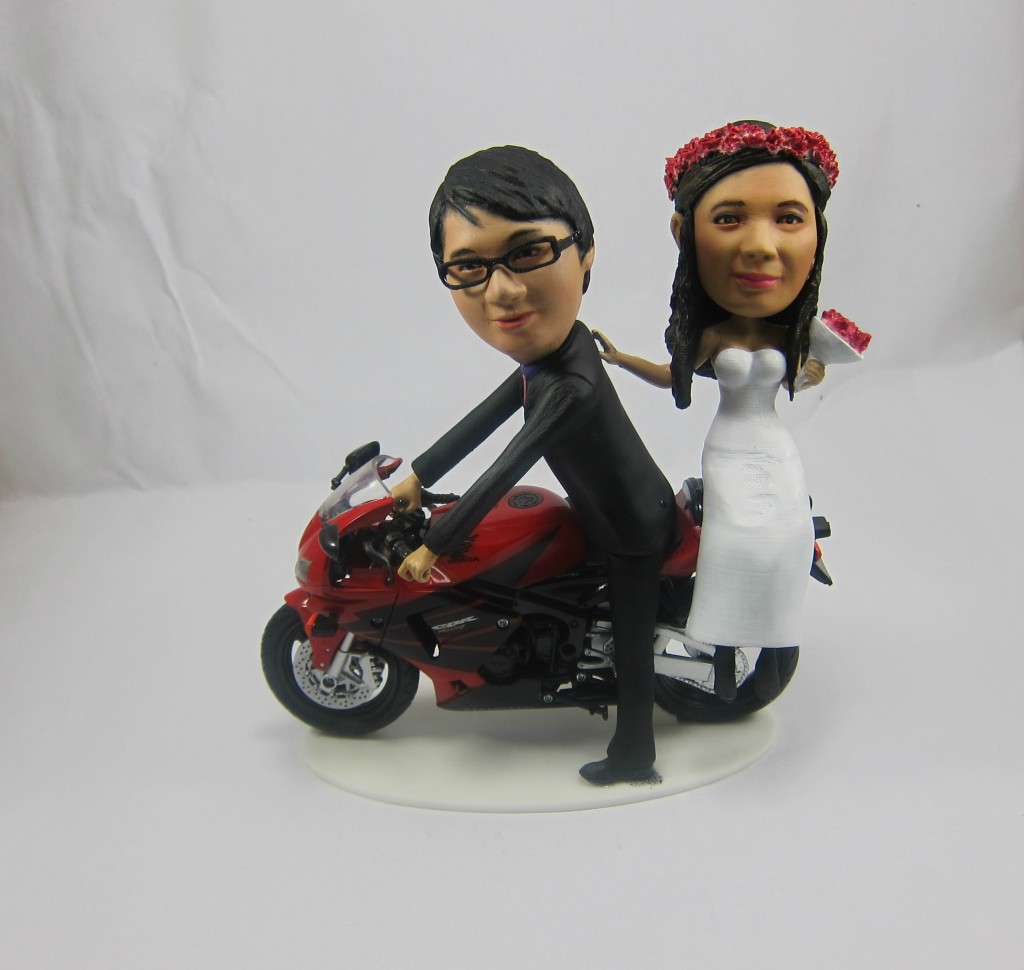 Home Security Equipment – There is no way you will go wrong with a home security system. When you think of their safety, you come up with a safe choice (pun intended). Consult with a 3D printing company on what types of simple or complex equipment you can get for the newlyweds.
Exercise Equipment – Give them the gift of good health. We all want them to stay together for the rest of their lives, right? Help them to stay active together so they can enjoy each other's company all the time. Even if they are not into fitness, trust us when we say that they will still appreciate and use it. After all, it offers a great bonding activity, not to mention, it brings those happy hormones out!
Jewelry – This works best if you are really close to the couple. Make the pair of jewelry even more special by creating your own design. The couple can wear them on special occasions, or perhaps every day. Imagine seeing both of them wearing the 3D-printed pendant you gave.
These gifts are just suggestions. You can still think of something better and more original. If you know a couple and want to give them a wonderful gift, just contact us!