Excellency should be awarded. Vineet Raj Kapoor once said, "It's hard, not to fail, but, there is always a chance of success. Of course, there is no chance of success, if you didn't try." Meaning, that courage your employee/s took just to achieve the success is enough to give them awards for the things they achieved.
Customized trophies for corporate awards are more common than you think. Companies and corporations are making their awards more personalized to give back to their employees.
Of course, you will not give every employee you have an award, it will lose its purpose. Just pick the most promising ones and the most deserving ones to give the trophy to.
Now, it will be like killing two birds with one stone when you can give your employee a personalized trophy while still promoting your company and not losing your logo or trademark. How to do that? By 3D printing!
3D Printed Personalized Trophies and Medals
What's the difference with the usual medals and trophies from the 3D printed ones?
First of all, you can customize and personalize the 3D printed trophies and medals. Not just add a name customization but really put your own input and design to the trophy itself.
Just like this trophy we made for Morris Garages Company. It is a trophy with their company logo in it. Not only will your employee feel appreciated but you are also promoting your company.
With the logo on the awarded trophy, if the employee posts the trophy in his or her social media accounts, you will gain a positive image to non-employees and possible customers. They will know that you do appreciate your employees and that will reflect positively on your company.
Another is that you can take the personalization of the trophy to the next level by giving mini-me trophies or bobblehead awards!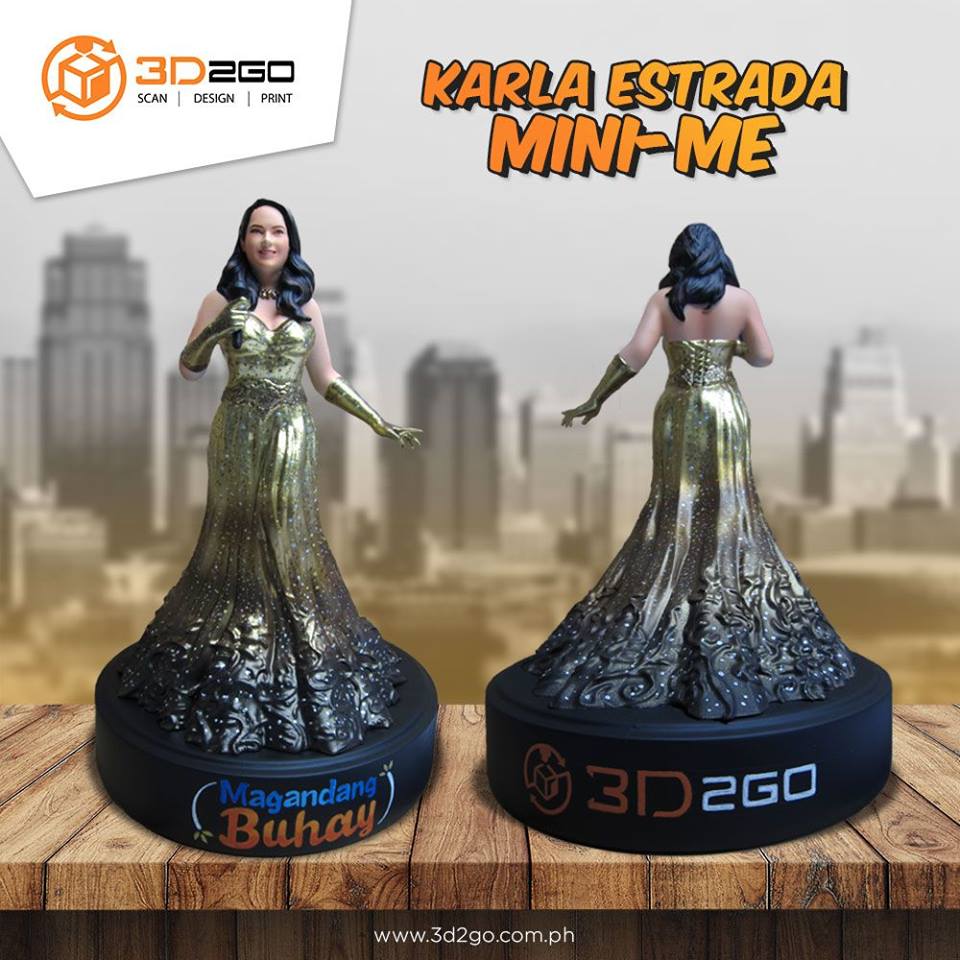 Just like this Karla Estrada mini-me, you can design your own and order from us! Your employees will surely love a glamorous mini version of them. It will remind them of the excellence they have delivered for your company.
You can have other designs, not just this one. We have many templates on our Bobbl3D website, which you can scan and look at. Pick which one you think will best suit your top employee. Also, we can customize the overall image for you if you think other poses or design suits your top employee more.
Last but not least is the inspired themed trophies. Just like one of our customers ordered, an Atlas inspired trophy.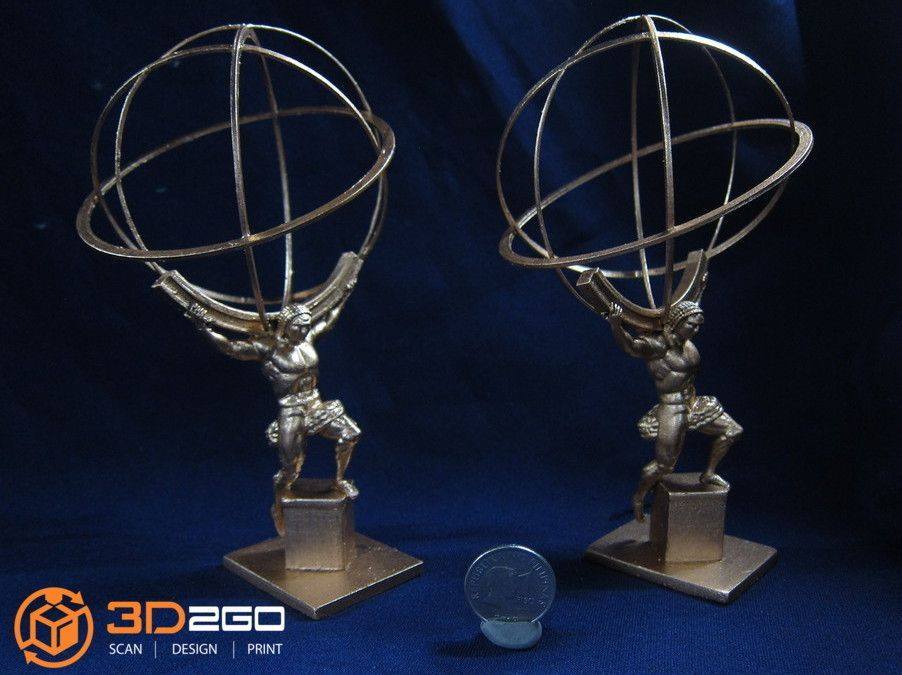 These types of 3D printed trophies can be a copy of a popular character or other awards like the Grammy, Emmys, and Oscars. Then, it would be personalized and customized to fit your company and your employee.
For other types of 3D printed trophies, awards, and corporate gifts, you can watch this video to get ideas as to what else you can do.
If you have decided to 3D print your trophies and awards, contact us immediately!