Are you the type of person who worries about finding the best gift money can buy for any occasion? Are you that kind of individual who wants to give their loved ones more than just any generic gift you can buy at any store? Or you would you like to add a personal touch to the present you are thinking of giving to that special someone?
Most people probably wouldn't even think of giving a simple two-dimensional photograph as a gift. But converting it into a physical object would definitely change their minds.
You can actually let your friends and loved ones celebrate good moments and memories together with a very unique and one of a kind SLA 3D printed lithophane!
But just what is a lithophane you might ask?
To put it simply, a lithophane is an artwork etched in a thin translucent material that can only be seen when you shine a light on it.
The creation of the gray-scale representation of the image is dependent on the original color of the image before it is calculated from a particular height.  Each pixel undergoes the process and while darker colors will feature taller layer heights that allow for a minimal amount of light to shine through, lighter hues have less material that allows for more light to shine through.
While lithophanes have been in existence since the early 19th century, when they were still made by hand, the ability to create them easily using free online software and a good 3D printing service provider has helped them see a resurgence in popularity.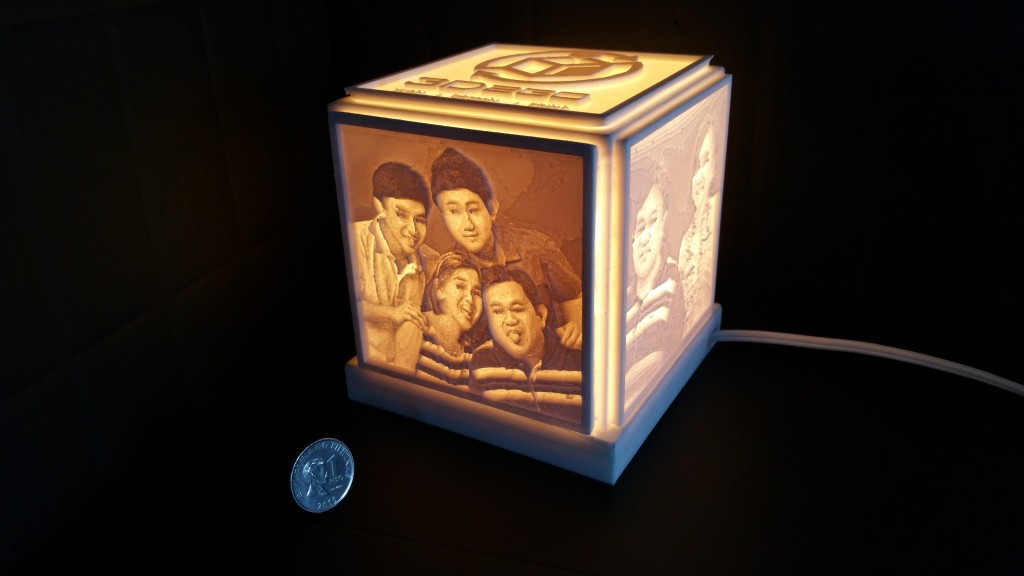 Lithophanes are definitely unique, the recipient is sure to like it and it makes the perfect gift!
It can even save you time and money if you're still wondering what to get your family and friends on holidays, special occasions, and events!
These make wonderful gifts for any occasion. SLA 3D printed lithophanes can make unique and custom gifts that are a little more personal than the traditional ones.
So how can you avail yourself of these unique work of art?
It's simple! All you need is a photograph of that cherished memory and our awesome designers at 3D2GO will be more than happy to do the work for you.
So what are you waiting for? Contact us at 3D2GO now and avail yourself and your loved ones a trip to Memory Lane with these awesome SLA 3D printed lithophanes now!