Soon, you will have your very own pair of designer footwear without having shell out a lot of money for it. Thanks to 3D printing, famous and trusted shoe manufacturers are focusing far beyond the usual glue, rubber and stitching in involved in making sneakers and rubber shoes to make customized footwear that is uniquely suited to every wearer.
So how is this all possible?
Thanks to a process now known as "selective laser sintering," this is a 3D-printing process that constructs components of a shoe one layer at a time, rather than the traditional model of cutting or injecting foam, companies can engineer the structure of a shoe. This process starts with the outsole and moving into the midsole in order to create unique models from the ground up. This one of a kind shoe manufacturing technique also speeds up the process of making in a custom fit more quickly, since they can make any changes to the prototype in only a matter of hours, rather than the months-long process of building and shipping shoes from far off factories in other countries.
In fact, the worldwide famous sneaker brand, Nike used this method of  shoe manufacturing  technique to speed up production of prototypes in order to go through several dozens of iterations of track spikes for elite athletes for the Rio de Janeiro Olympics.
New Balance has also joined the bandwagon for manufacturing 3D printed shoes. Just recently in 2016, the company released the Zante Generate, the first commercially available running shoe with a full-length but not customized 3D-printed midsole.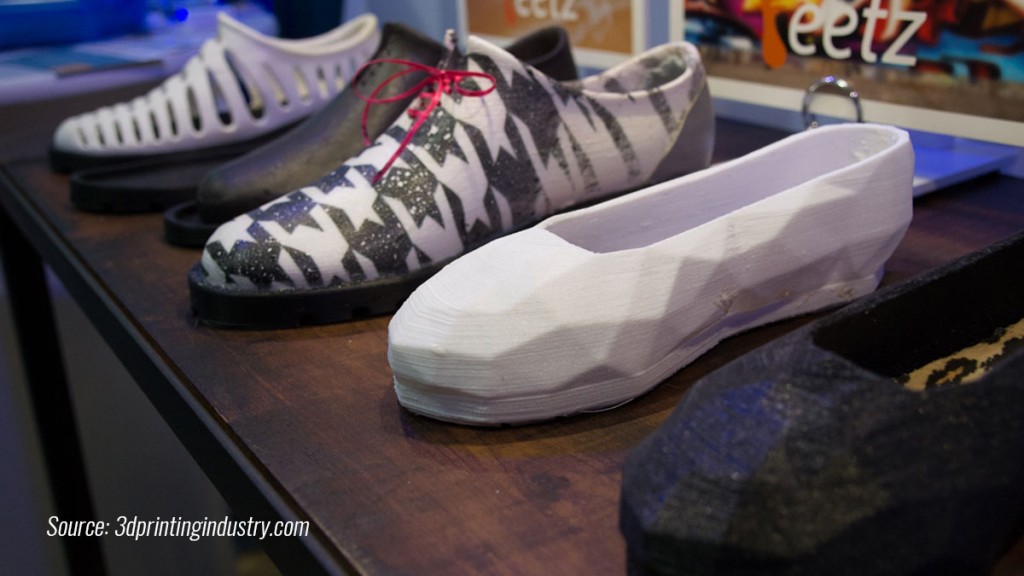 Adidas wasn't far behind in adding 3D printing in their shoe manufacturing process. Last December of 2016, this company released a limited edition 3D Runner with a 3D-printed midsole and heel counter. These new designs offered proof of concept of a new way of thinking about design and materials and added some eco-friendly concepts in these  revolutionary 3D printed shoes as well.
So what does this mean for the future of shoe manufacturing? Already there are some smaller companies that utilize in making custom shoes online. International online shoe companies, Feetz and Under Armour have been making and selling 3D printed shoes since 2015.
Now the idea of  making a shoe with one manufacturing step is economically very appealing to a lot of people and not just shoe companies. Underneath the marketing hoopla there seems to be a development of design for manufacturing going on in the shoe industry. While the majority of shoes sold today are still made the traditional way, it cannot  be denied that 3D printed shoes will become more commonplace in the future, along with many other 3D printed products you'll use every day. 3D Printing is allowing manufacturers, both large and small, to advance quickly on a global level. It also provides us with something that up until recently was impossible. The ability to customize any product with less cost and time.