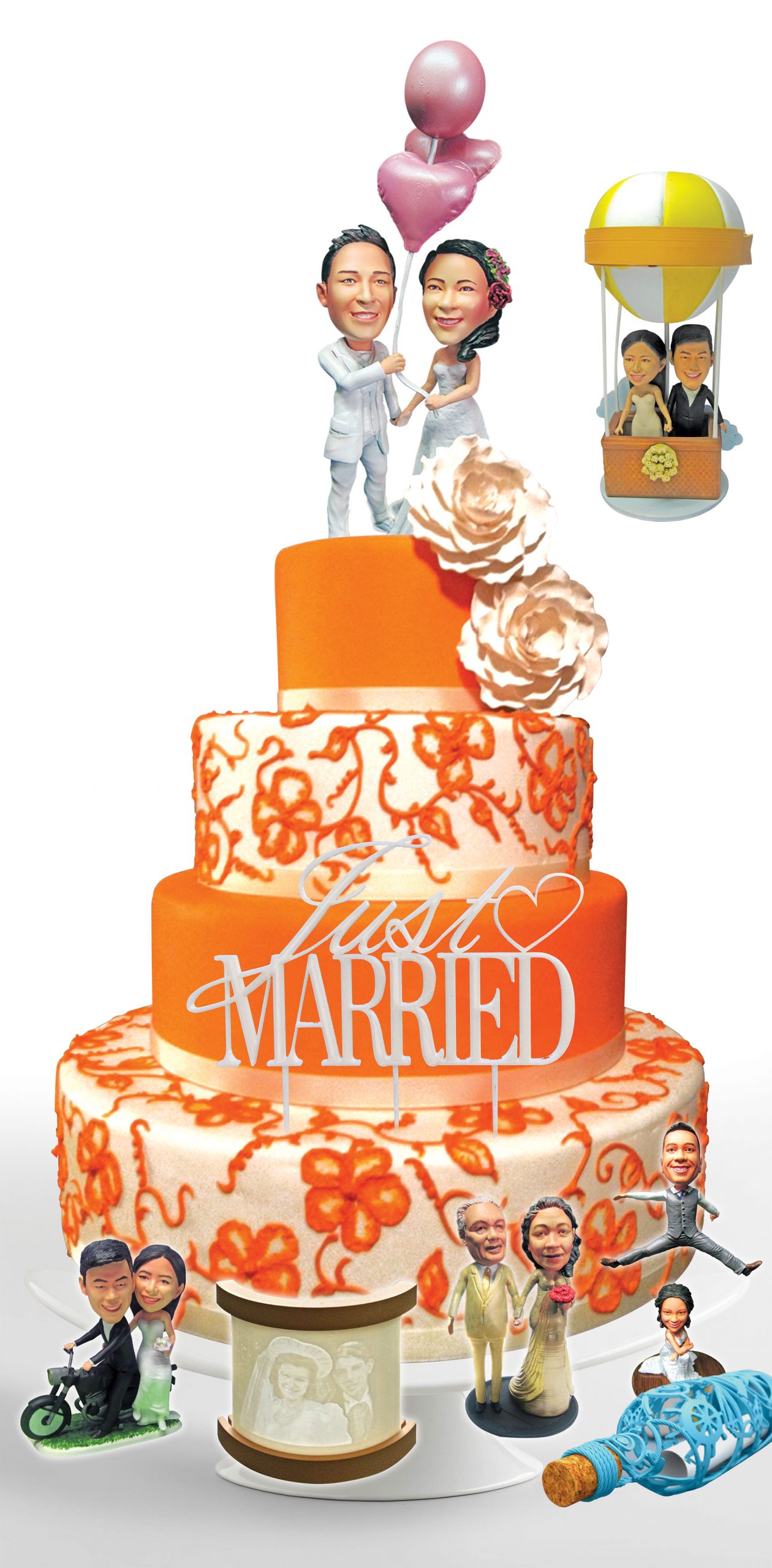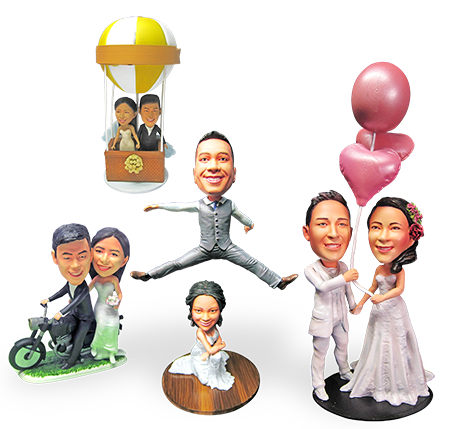 3D Cake Toppers
A cake topper is a small model that sits on top of a cake, usually a representation of what is being celebrated – special occasions like birthdays, weddings, anniversaries and the likes. Toppers come in different types, depending on the client's requirements and requests. It can be a miniature or bobblehead of the celebrators or the newly-wed couple, with a unique and personalized touch.
Cake decorating isn't complete without a cake topper. It is the 'crowning glory' of any cake masterpiece especially for extremely special events. Cake toppers are very significant – a huge detail that guests will never ever fail to notice. So how about leaving a lasting impression on them by getting the best customized cake toppers from the leading supplier in the market today?
---
3D2GO, the pioneering 3D printing hub in the country, specializes in manufacturing customized cake toppers perfect for any occasion. We 3D print personalized mini-me bobbleheads, figurines, sculptures… or just about anything our clients require.
Our cake topper service offers 3D modeling and design for clients who have special requests. We also offer 3D face scanning for more accurate digital representations of the models, detailing and full-color painting. For inquiries, Contact Us today