3D Printed Accessories
For Motorcycle Parts Save up to ₱100,000 Per Bike
For motorcycle fans looking for specialist parts and something extra, 3D2GO can provide a solution.
3D printing methods to create customized motorcycles and motorcycle parts. Whilst traditional manufacturing techniques for quality parts can be both time-consuming and expensive, we can help you save up to ₱100,000 or more.
Our company employs our own FDM printer for end-use parts, rather than the typical prototyping associated with the tech. 
That capability of 3D printing to successfully fabricate unusual geometries means that our professionals can develop more complex parts whilst saving time and money. 
In addition to customization, the company also creates limited edition motorcycles as well as upgrade kits. 3D2GO also regularly collaborates with motorcycle manufacturers in matters of design.
A successful case study of on 3D printed
motorcycle accessories Philippines
Traditional processes can be time-consuming, expensive for short runs of production, and can limit the design freedom of engineers. 
An automotive company, BORN
, has decided to break free from the chains of tradition and make the BCN3D Sigma a part of their daily workflow. 
This decision has empowered its engineers to create more complex parts with a fraction of the previous effort, time, and money.
The challenge:
BORN produces high-quality deconstructed motorcycles. They also design limited editions and upgrade kits for motorcycles and, as an industrial design studio, collaborates with several motorcycle manufacturers in aspects of aesthetic design. 
Of course, this means that exclusivity and originality are distinctive features for the BORN products. It's design and activities are all purposeful and meaningful, and a lot of inspiration is taken from the team and the individuals they surround themselves with. 
In order to follow through with this concept of individualization and uniqueness, BORN has been using traditional manufacturing technologies, such as laser cutting and CNC milling, and creating custom pieces by hand. 
However, both of these options are time-consuming and expensive for short runs of production. In addition, such technologies limit the design freedom and the creation of complex, custom pieces. 
BORN contemplated investing in injection molds for certain parts, but the low volume production meant that it wasn't the solution they were looking for.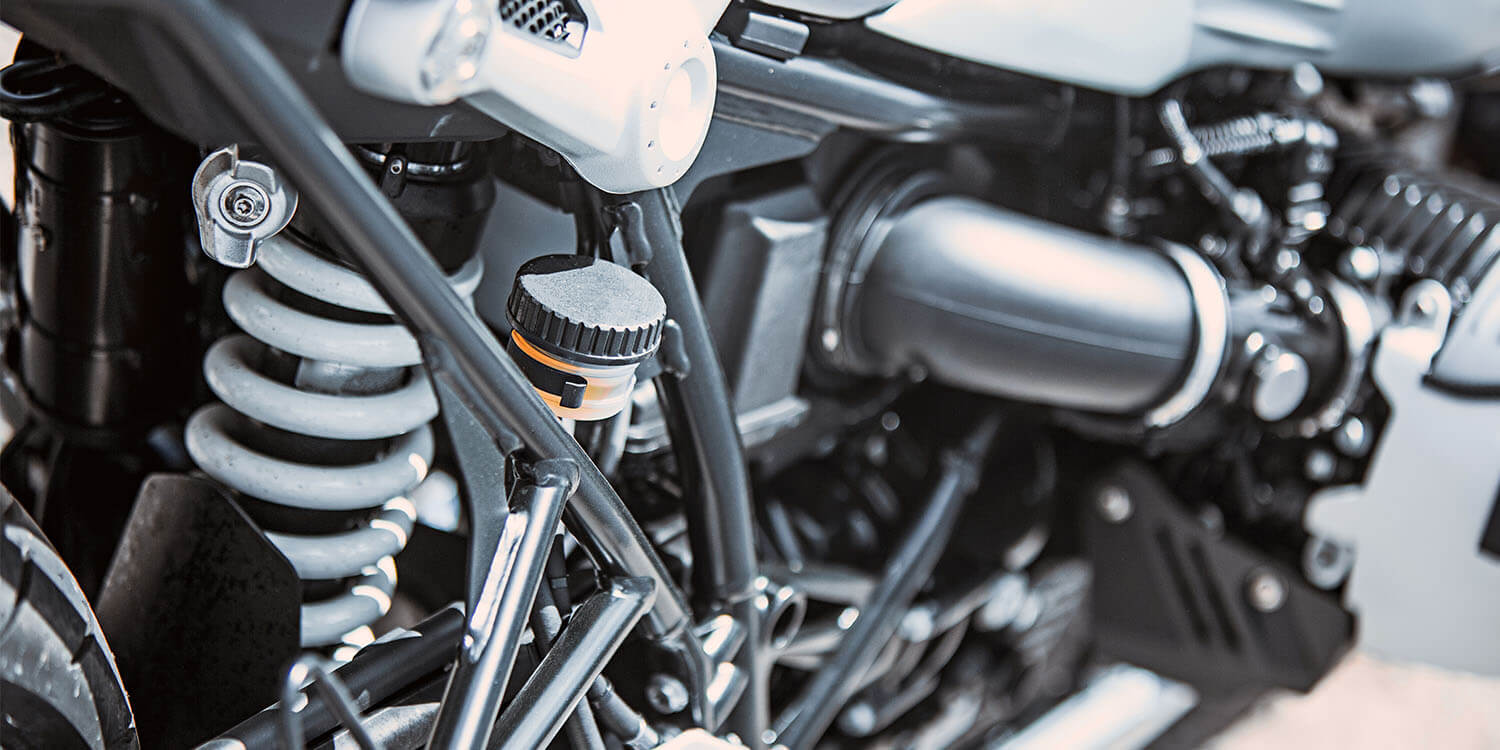 3D printing has allowed BORN to speed up its creative process in every stage, from design to testing and manufacture. 
The team is now capable of faster iteration and of refining designs in a straightforward workflow. They have overcome design limitations imposed on them by the previous manufacturing technologies used. 
Thanks to the versatility that the BCN3D Sigma 3D printer offers, BORN engineers now are able to fabricate end-use pieces made of different materials, such as Nylon, PET-G, or ABS, for a variety of applications. 
Cutting cost:
Regarding costs, there are several factors to be considered:
All these specify which manufacturing technology is ideal for the specific custom part. 
The following table is based on the modification of a dash housing for a Honda CB25 and portrays the cost efficiency of 3D printing:
| | | | |
| --- | --- | --- | --- |
| | Handcrafted | Machined | 3D Printed |
| Iterations | 1/part | 2/part | 6/part |
| Costs (labor, materials and service fee) | 1500€/part | 250€/part | 6€/part |
| Lead time | 24h/part | 2-3 weeks | 5-8h/part |
3D printing
motor parts design
powers originality
Now that 3D printing is part of daily life at BORN, the designers are empowered to create more complex parts with a fraction of the previous effort, time, and money. While before the staff dedicated a lot of time to handcrafted components, now they can focus on higher added-value parts.
Using 3D printing has enabled the company to focus on original designs without compromising on costs. 
Usage of the Sigma 3D printer has also enabled the company to experiment with different materials including nylon, PET-G, and ABS. At the same time, design limitations of traditional manufacturing processes are overcome.
Previously, engineers at the company were developing hand-made motorcycle parts, which were time-consuming and cost-intensive. 
3D printing has also reduced the time it takes for products to go to market.
For example, it costs around €1,500 and up to 24 hours to handcraft a dash housing for a Honda CB25 in 24 hours. 
Comparatively, a machine-based modification reduces the cost to €250 but can take between two to three weeks. 
Meanwhile, a 6-part modification of the same dash housing using 3D printing costs just €6 per part and takes up to eight hours only.
BORN Motor says that in the future it may also consider acquiring injection molds for some parts.
For now, 3D printing offers an attractive option for manufacturers such as BORN by offering enhanced design freedom as well as cost savings for clients.
How does 3D2GO make affordable
3D printed motorcycle parts
?
Nothing comes cheap in the market nowadays. Especially if it's something unique or personalized. 
3D2GO is the only one-stop-shop for everything 3D printing. Our services are available for small, medium, and large-scale businesses. No matter what the unique request is, we can take on the challenge.
We offer everything outside the box. Once you see the considerations, it would be easy to understand why they come in pricey:
What affects the price the most is the

material

used for printing. We use materials that are durable and easily shapeable. 

Another thing to consider is the

design

of the model. Complex or not, we want to give you quality printed products. Aside from the aesthetic aspect, we think of how durable it will be. For this, we either need or suggest the thickness of the base for the support. Thicker support means more materials. More materials mean that the price would increase as well. Pricey. But hey. You got a stable project that can stand on its own.

Lastly, the

post process

also affects the price. It depends on how intricate the details are. There could be parts that are too small. Or maybe the design is just one of its kind. The complexity would also need the usage of more resin just to meet the needed detail. In turn, post processing is being affected. With the use of more resing, there would be a larger need for polishing. You can forget this last consideration. That is if you don't mind having a rough finish instead of smooth perfection.
Partner with the best 3D printing service in town!
3D printing for internal or non-aesthetic parts has opened the door to new solutions and design strategies, enriching BORN's design process and the final outcome, while reducing the time-to-market and overall labor costs.
Are you interested to find out how 3D2GO can help automotive industries as well?
Get in touch with us in our email address management@my3d.com.ph. You can also reach us through our Facebook and Instagram pages today!