Spread Yuletide Cheer with Christmas Décor Using
3D Printing in Houseware
The holidays are just around the corner, and everyone is busy getting ready for the yuletide season.
Nothing says "Happy Holidays" better than livening up your home with festive Christmas décor that remind guests and loved ones of the reason for the season.
Now that many designs and concepts are available thanks to 3D printing, it's time to take things up a notch and 3D print your very own unique Christmas decorations that fit to your taste and your home.
Holidays are for Homes
The Philippines has one of the longest Christmas celebrations in the world, starting as early as September up until the first few weeks of January.
But due to an ongoing health crisis, many plans for reunions and gatherings are put on hold, and celebrations have mostly become an online affair. Most of us find ourselves staying home to stay safe during what should be a season for socializing.  
But despite these little setbacks, Filipinos are still as hopeful as ever, and still very passionate for the Holidays just as much as they are with inventive decorating.
Always coming up with many unique and sustainable ways to liven up their homes for the holiday season, handmade Christmas trees, lanterns and baubles made from raw materials such as wood, cotton, scrap metal, plastic became a symbol of Filipino creativity and humility, even in such a grand season.
While it's easy to bust out the old glue and Japanese paper for some good old fashioned traditional parol, why not give your Christmas crafts a different spin and try 3D printing?
3D Print Your Way to a Happy Holiday
3D printing in houseware is becoming more common now than ever before.
It's easy to believe that 3D printing can only be used in engineering and research, it's a lot more versatile than we believe. Since it's all about the application of design (in three-dimensional form), 3D printing is perfect for areas like fashion and interior design, which is a mix of design and application.
There are so many things you can do with modern DIY 3D design. Aside from industrial parts and materials, you can use 3D printing to create clothing, jewelry, home furnishings, simulations and many more; you just have to be creative.  
So, this season, save yourself the trip to the craft store and 3D print your very own unique Christmas decorations and furnishings just the way you like.
Let's Start 3D Printing – But Where Do I Start?
Now that you've decided to take the 3D printing route for your Christmas home décor, where do you start?
The key is in the design. Draw up concepts and designs that you would like to see on your Christmas tree, or on the walls of your home. Be creative, over-the-top or minimalist, whatever you like. The wilder, the better.
If you're not exactly the artsy type, maybe this list of fun, festive ideas for Christmas 3D design home application might just jog your creative juices and get you going.
3D Printing Holiday Houseware
The jolliest time of the year is all about letting loose and embracing your fun side. It's definitely not the time for muted, tame home décor.
Now that you have the best tool to make your most fun and cheerfully over-the-top designs come to life, it's time to get creative!
3D Printed Christmas Lanterns/
Parol
Living in the Philippines, Christmas can't be Christmas without the iconic parol – a symbol of Christmas Season unique to Filipinos.
Made to symbolize the star that led the three wise men to Jesus on Christmas eve, the parol is a staple of every Filipino home and establishment ever since.
Traditionally made of wood, paper, plastic and other recycled materials, a parol hanging on the windowsill of every home is an undeniable marker that the Christmas season has begun.
Give your parol a modern twist with 3D printing. Draft a unique design – complete with the trademark star shape and vivid detailing – and 3D print your very own unique parol in your very own style; make it entirely different by coming up with geometric star shapes, or incorporate family memories, personal values and aesthetic that's just as unique as it is festive.
3D Printed Christmas Trees
Another classic symbol of Christmas is the Christmas tree, making its way into every Christmas themed item as a well-known trademark of the holidays.
Because pine trees aren't really native to the Philippines, Filipinos make do with synthetic pine trees decorated with both store-bought and handcrafted ornaments.  
For condo and apartment dwellers, having your own Christmas tree may be a challenge, but don't let the lack of space mean lack of holiday spirit. 3D print your very own Christmas tree that fits right into your home, however spacious (or not-so-spacious) it may be.
Get creative with geometrical patterns, shape outlines, and other unique Christmas tree concepts you could think of. You can even measure the space you plan on displaying your tree in for a perfect fit.
3D Printed Dinnerware
Christmas is all about food, food, food, and 3D printing is not just about the hardware.
Keep all those Christmas dinners and family lunches cheery by keeping your dinnerware in a fun, holiday theme. 3D print mugs, cups, and utensil holders into fun, Christmas themed designs featuring Santa Claus, reindeers, Christmas trees, stars and other Holiday icons.
Put a different spin on your Christmas cookies by 3D printing one-of-a-kind cookie cutters with unique holiday designs. Create the wackiest patterns and swirls on 3D printed plates.
Liven up meals with fun, festive dinnerware and homeware that's sure to spread Christmas spirit to your guests.
3D Printed Christmas Ornaments
Making Christmas ornaments is a tradition to many families every Holiday season.
This Holiday season, put a spin on the yearly Christmas tradition and have the whole family draft designs for 3D printed ornaments. Make each design unique with just as much fun and personality as the maker.
Since 3D printing allows you to print multidimensional objects, you can create polygonal stars in festive colors, for a more sophisticated feel.
3D Print Your Way to a Happy Holiday  
The Christmas season is a time for family, friends and fun.
While we all have to stay indoors and put social gatherings on hold due to an ongoing public health crisis, don't let this dampen your Christmas spirit. Take this time to create fun, lively and festive Holiday celebrations in your very own home, from your very own creative ideas.  
Turn your home into a holiday spectacle. All it takes is creativity, some Christmas spirit, and a trusty 3D printer to make all your Christmas wishes come true.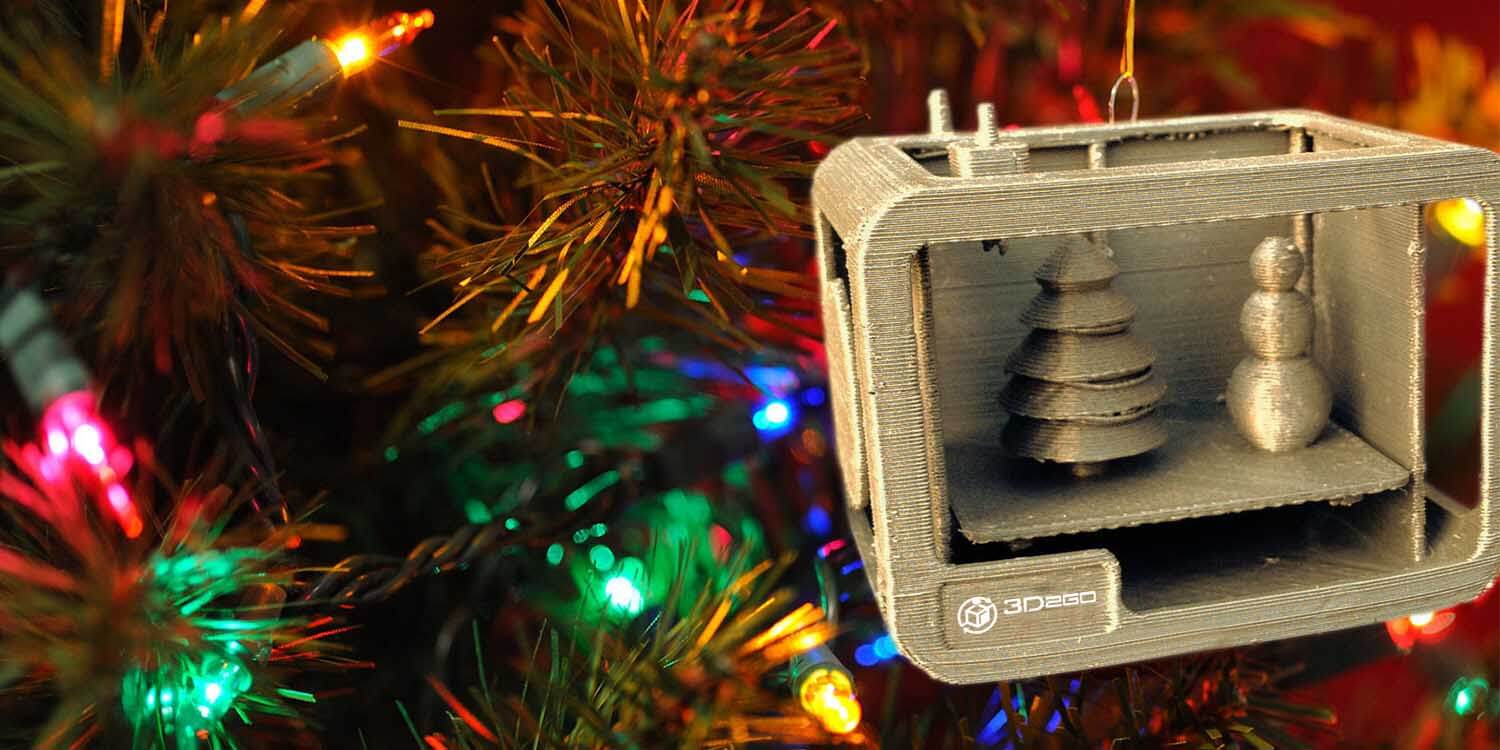 3D2GO Provides High Quality Printing for Houseware and Home Furnishings
3D2GO provides top-of-the-line 3D printing for houseware and home furnishings.
One of the pioneers of 3D printing in the country, we pride ourselves for our latest 3D technology equipment and a wide selection of 3D services, such as 3D printing, 3D scanning, 3D modelling, 3D reverse engineering and the like.
Be as creative and as expressive as you can be with your designs, while we work our magic and make them come to life. Send in your design here.